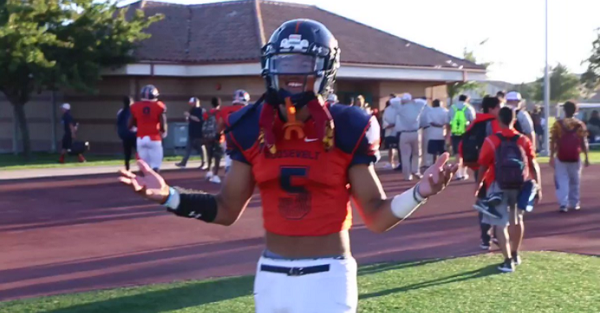 @_ujdkchase/Twitter
@_ujdkchase/Twitter
Four-star cornerback Chase Williams had committed to Nebraska back in April, but it looks like he is re-opening his recruitment now.
He thanked the coaches and the fan base, but has decided he is going to move on. He didn't say why, but it's not totally far-fetched to believe that he may be looking elsewhere because coach Mike Riley is definitely on the hot seat and is probably not going to be coaching the team next season.
The 6-foot-1, 190-pound cornerback out of California is ranked as the No. 11 player at his position No. 12 recruit in the state according to 247Sports' Rankings. Williams has offers from USC, Arizona, Boise State, California and Georgia among others. He also took an official visit to USC last weekend and took an official visit to Nebraska in October. He has not used his three other official visits as of yet.