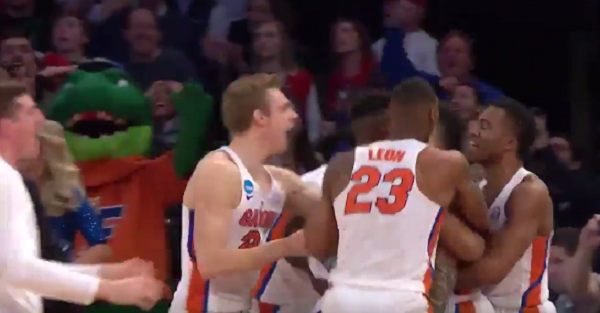 Twitter/@marchmadness
Florida is heading to the Elite Eight after a thrilling 84-83 overtime victory over Wisconsin. It took 35 points from KeVaughn Allen and this running buzzer-beater to pull it off:
That came only after Wisconsin hit one of its own to bring us to overtime in the first place, thanks to a runner from Zak Showalter:
It was the first overtime game of the entire tournament and if  it hadn't gone into OT, it would have been the first time since 1970 that no overtime would have been played by the Elite Eight games. Florida will now have to turn it around and play Sunday at 2:20 against a familiar foe in South Carolina in Madison Square Garden.