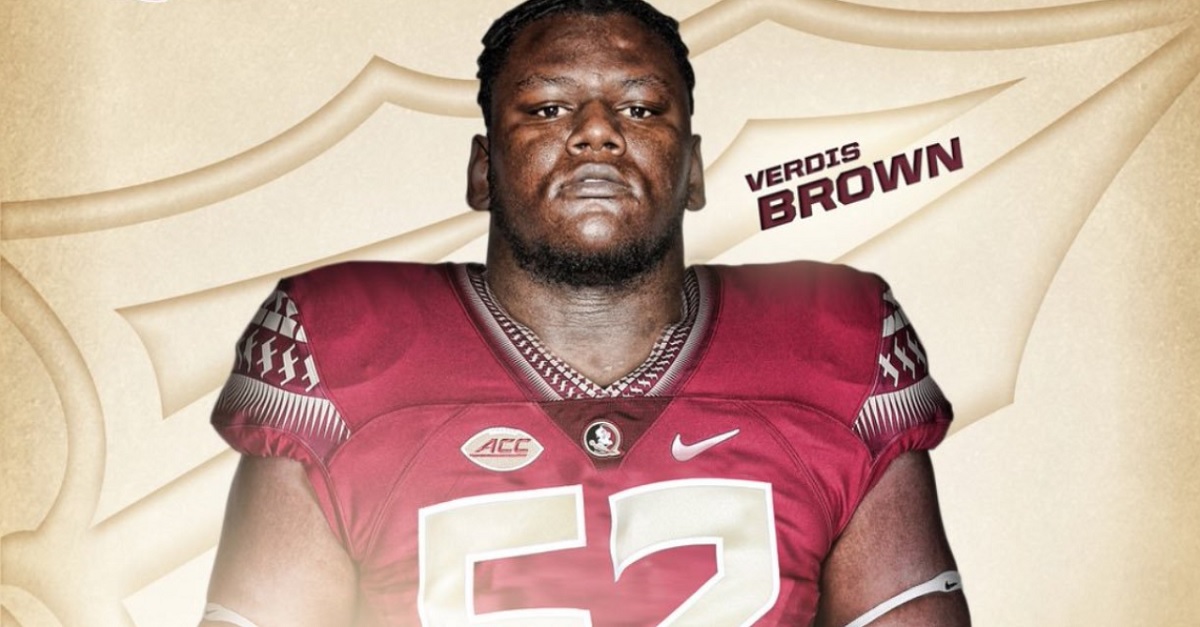 Verdis Brown/Twitter
Four-star Verdis Brown (6-foot-3, 294 pounds, Chicago, Ill.) is one of the top ranked centers of the 2018 recruiting class, and Brown has found a new home after decommitting from Florida State last month.
On Friday, Brown announced that he had committed to Illinois.
The Illinois coaching staff was clearly excited by the news that Brown would be joining the program.
Brown was one of the recruit that decommitted during Jimbo Fisher departure from the program, but the school had made a push to get him back on board under new head coach Willie Taggart. However, it looks like Illinois coach Lovie Smith and his staff were able to win out in this recruiting battle.
Brown is ranked as the No. 6 center in the nation by the 247Sports Composite.