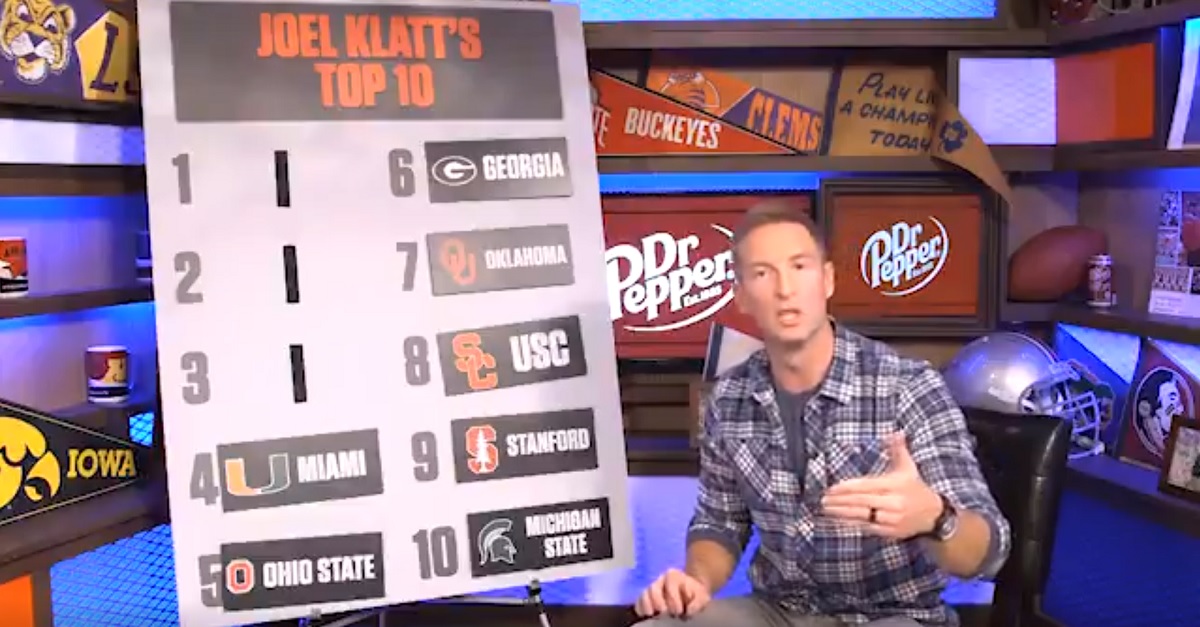 Twitter/CFB on FOX
The 2017 college football season isn't quite over yet and, for the Michigan Wolverines, it wasn't an overly positive one. Jim Harbaugh's team flirted with big-time success at times but, in the end, lost to the four best teams on its schedule on the way to a disappointing 8-4 record. In some ways, that wasn't a surprise given what Michigan lost (especially on defense) from the 2016 team but, at the same time, fans of the Wolverines always want more and some of the defeats came in excruciating fashion.
One college football expert sees big things for Michigan in the future, though, as Joel Klatt of FOX Sports included the Wolverines in his top three teams when it comes to the 2018 season.
2018 was always seen as "the year" for Michigan given all the returning talent, but a jump from 8-4 to the top three will certainly surprise many. Some of this likely has to do with the arrival of Ole Miss transfer QB Shea Patterson but, even before that news came down, many were on board with the Wolverines given the way the defense impressed and the theory of more stability at quarterback with Brandon Peters as a projected starter.
Seeing Michigan projected ahead of teams like Ohio State and Georgia will turn heads but, if the Wolverines perform well in the Outback Bowl, it seems like a safe bet that Klatt won't be alone in predicting big things in Ann Arbor for 2018.