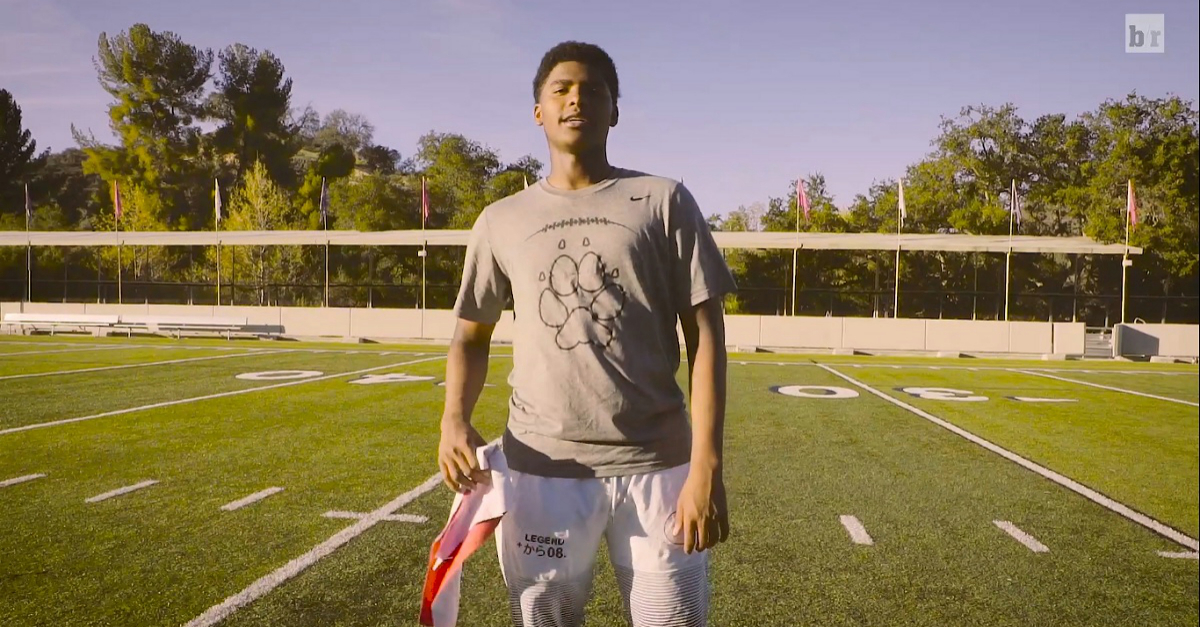 Screengrab
Screengrab
Nebraska wide receiver Keyshawn Johnson Jr., the son of legendary NFL receiver Keyshawn Johnson, announced his decision to transfer on Friday via Twitter.
Johnson thanked former Cornhuskers coach Mike Riley in his message, which means Riley's termination and the subsequent hiring of new head coach Scott Frost could have been a major factor in his decision.
The former four-star wide receiver signed and enrolled at Nebraska last January, but not without making headlines off the field. Johnson missed the majority of spring practice due to an appendectomy in December, yet still managed to play during the Cornhuskers' spring game.
However, he was cited for possession of marijuana in June, which led his to his father's decision to take him out of the program and later filed a written plea of not guilty in July.
Riley, who coached the elder Johnson at USC, allowed the freshman to return to the program this upcoming January prior to his termination.
"We're disappointed that he's not here with us right now today," Riley said this summer. "I think there's kind of a wellness factor for Keyshawn going home. We talked to him about the possibility of maybe enrolling part time and taking care of his progress toward his degree, and also getting in great shape.

"And we opened the door for return, which is just kind of left open that we'll deal with at the time that he is physically and mentally ready to do that."
Johnson hasn't provided any specific details leading to his decision or his future college options as of yet.