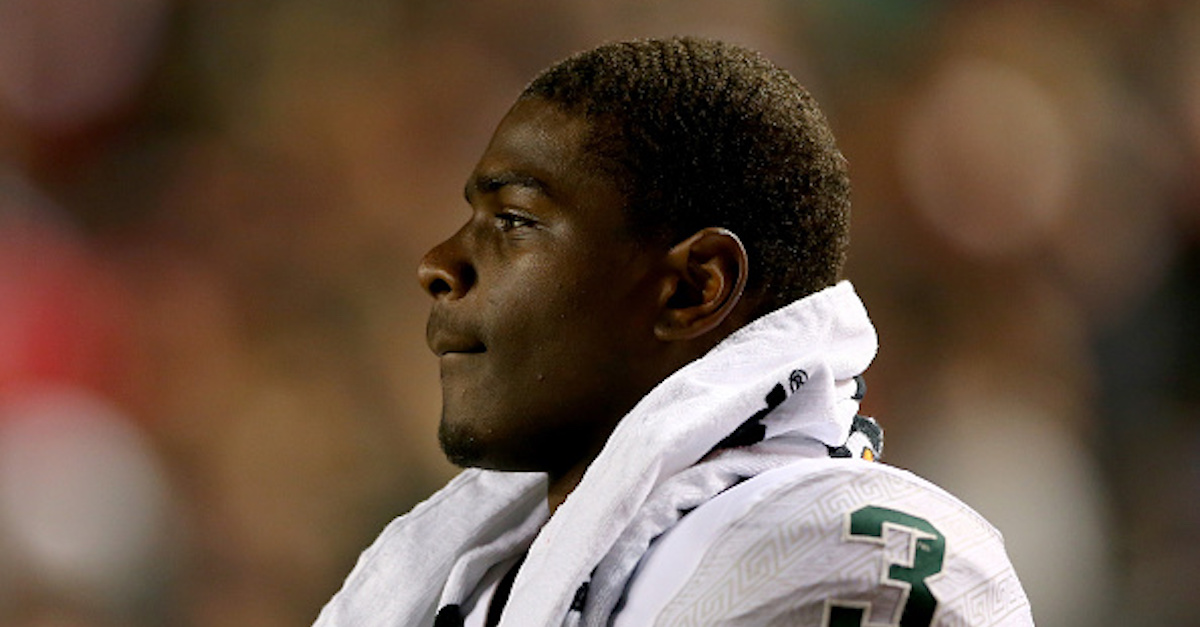 Elsa/Getty Images
PISCATAWAY, NJ - OCTOBER 10: LJ Scott #3 of the Michigan State Spartans looks on from the bench in the final seconds of the game against the Rutgers Scarlet Knights on October 10, 2015 at High Point Solutions Stadium in Piscataway, New Jersey.The Michigan State Spartans defeated the Rutgers Scarlet Knights 31-24. (Photo by Elsa/Getty Images)
LJ Scott is a key member of the Michigan State football team and that isn't up for debate. In fact, Scott is probably the best offensive weapon for a team that needs all the help it can get on that side of the ball and, in some ways, it makes some sense that he would be given a bit of extra latitude as a result. However, word broke this week that Scott has been arrested at least seven times for issues related to his driver's license in just a handful of years.
That seems absolutely inconceivable given his age and stature but, in the aftermath, the program was forced to respond and head coach Mark Dantonio said the following:
There is some interpretation required to work through Scott's availability being affected, but as noted, it appears he will play against Indiana this week.
On one hand, Scott's issues with the law don't appear to be of the wildly serious variety, but seven run-ins is something else entirely. It will be interesting to see how the program will move forward, but given that Scott has compiled 408 yards and three touchdowns this season, it seems safe to assume he'll be prominently featured when on the field against the Hoosiers.