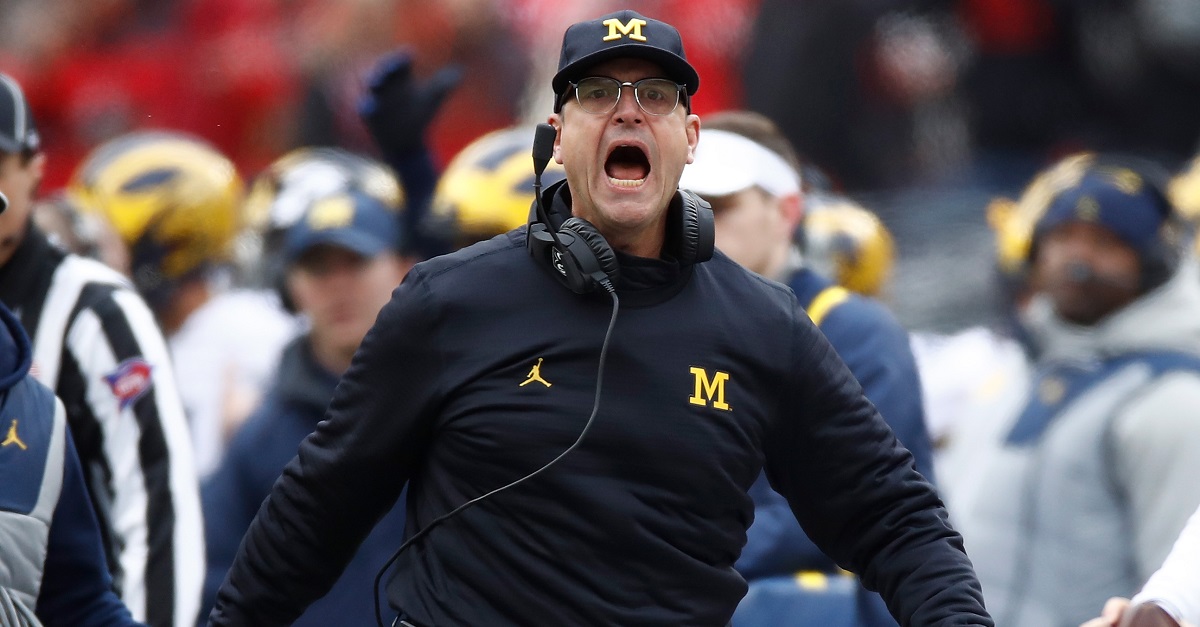 Gregory Shamus/Getty Images
COLUMBUS, OH - NOVEMBER 26: Head coach Jim Harbaugh of the Michigan Wolverines argues a call on the sideline during the first half against the Ohio State Buckeyes at Ohio Stadium on November 26, 2016 in Columbus, Ohio. (Photo by Gregory Shamus/Getty Images)
Michigan head coach Jim Harbaugh still hasn't released his team's football roster and one media outlet is trying to find answers.
NJ.com, the NJ Advance Media collection of papers, has been unable obtain the Wolverines' football roster after filing a FOIA to obtain them earlier this year, according to Awful Announcing.
According to NJ.com's Ryan Dunleavy, Michigan responded by reiterating once again that it doesn't have a roster at this time and doesn't plan to until after the completion of walk-on tryouts, which won't begin until August 28th.
This is, however, a differing tactic not only from Big Ten schools, but also every other national FBS program. It also has an affect the gameplan of Jim McElwain and the Florida Gators, who will face Michigan in their season opener at AT&T Stadium in Arlington, Tex., on Sept. 2.