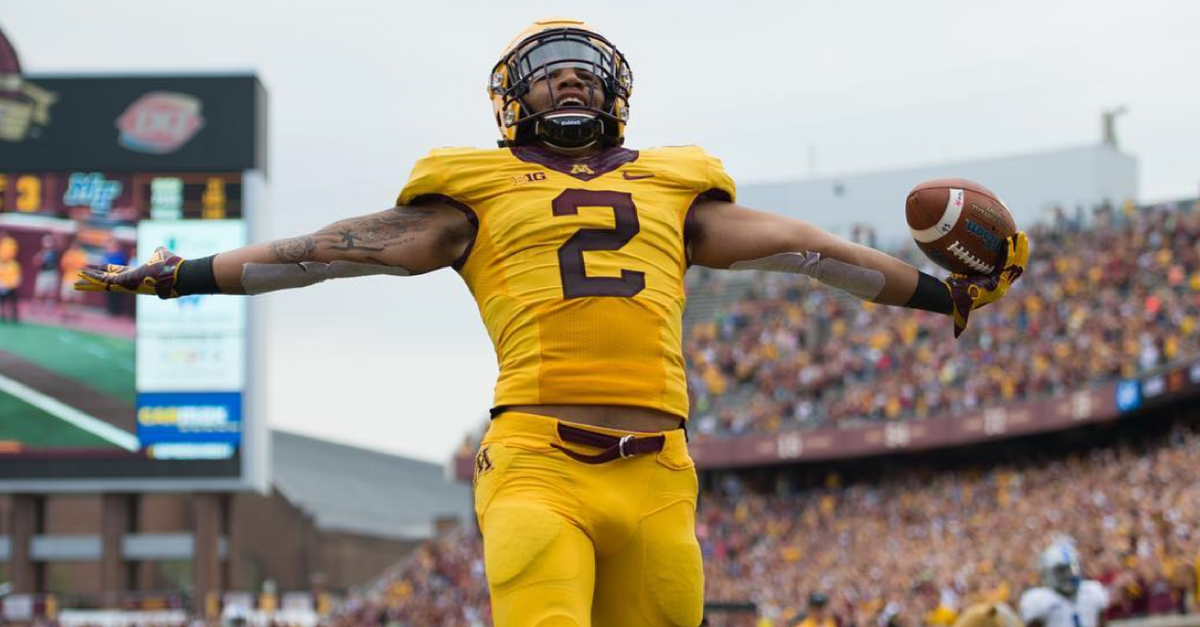 Instagram: @gopherfootball
In college, two things are certain: Students go crazy at football games, and they love pizza. Mix those two together, and you have one heck of a promotional opportunity.
That?s exactly what the University of Minnesota is doing right now. If you buy three Red Baron Pizza products at participating stores, then you can submit your receipt to win two free tickets to a Golden Gophers football game this season.
Ski-U-Mah, this is great.
Obviously, there are rules to follow. You just cannot buy some pizza and tickets magically appear in the mail.
Once fans over the age of 18 purchase the three items from now until September 28, they have to submit the itemized receipt either via email or mail to Gopher Sports Properties in Minneapolis.
When that happens, an email will be sent within 48 business hours to have fans select whether they want to attend the New Mexico State game on August 30, the Fresno State game on September 8, the Miami (OH) game on September 15 or the Northwestern game on November 17.
Yes, fans can actually get free tickets to a Big Ten Conference game by buying frozen pizza, but of course that will be when it?s freezing cold at TCF Bank Stadium.
The promotion is good for two upper level tickets, with a value of approximately $20 each.
Nevertheless, this is a great idea. Second-year head coach P.J. Fleck is trying to get the program back on track after a 5-7 record in 2017.
Minnesota, which is picked to finish in the bottom half of the Big Ten this season, is still a young team and will need some time to develop into a consistent winner. However, promotions like this should help get a few more fans to support the Golden Golphers during the rebuild.