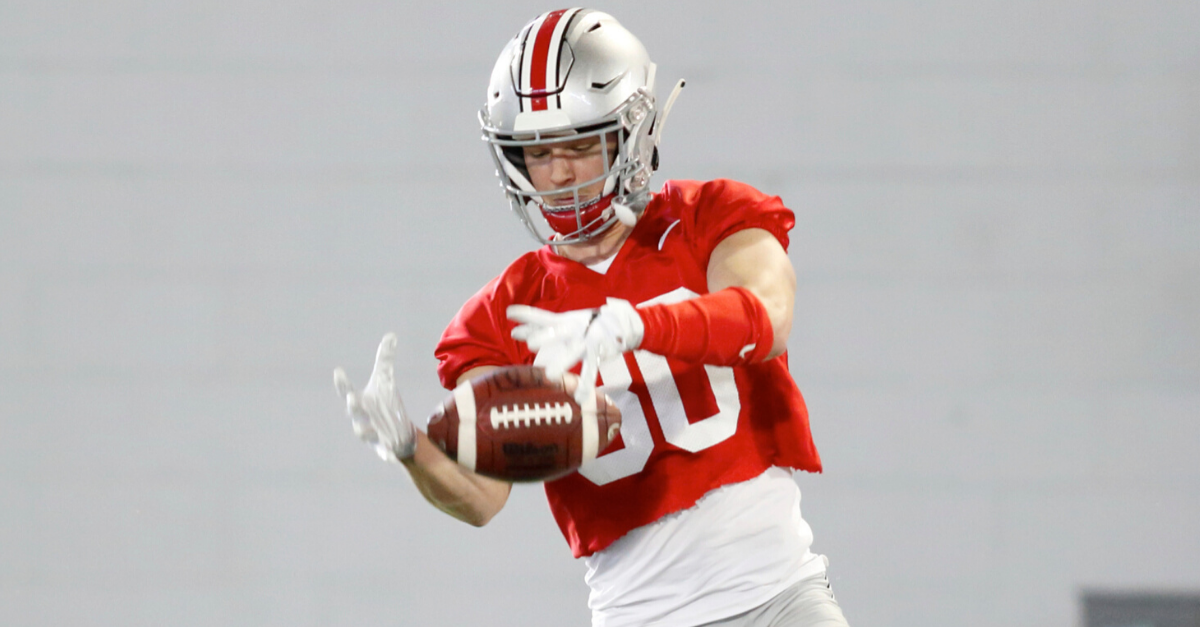 AP Photo/Paul Vernon
Ohio State wide receiver C.J. Saunders isn?t the biggest name on the Buckeyes? roster. He hasn?t put up the stats or even the playing time to back it up. However, he is considered a big-time leader for the college football program, and the team captain found himself in hot water earlier this week.
Saunders was arrested Monday night on a misdemeanor charge of violating curfew by the Columbus Police Department after a protest centered around the death of George Floyd, according to Dan Hope of Eleven Warriors. He was booked into Franklin County Jail, posted bond, and was released Tuesday morning.
The city-wide curfew was set from 10 p.m. to 6 a.m. A Columbus police officer arrested Saunders on West Northwood Avenue at approximately 10:45 p.m.
Ohio State WR C.J. Saunders Arrested
RELATED: Ex-Indiana Player Killed After Protest Turns Violent
What started as a peaceful protest turned into chaos at the intersection of Lane Avenue and North High Street, according to The Lantern. Police used pepper spray to clear the crowd of approximately 200 people less than 25 minutes into the curfew.
Officials in the arrest report did not clarify if Ohio State receiver C.J. Saunders participated in the protest, but was detained for a curfew violation.
According to Eleven Warriors, Saunders spoke at another campus demonstration the following day after OSU student-athletes knelt for nine minutes in honor of Floyd, who was killed in Minneapolis last week.
Saunders, a former walk-on football player who was put on scholarship in the spring of 2017, is a sixth-year senior. He was a captain for Ryan Day?s Ohio State football team last season, but saw his year cut short due to injury.
While Saunders awaits the NCAA?s decision on whether or not to grant him another year of eligibility for the Ohio State Buckeyes, he will be arraigned on his violation of curfew charge on Thursday morning, according to Eleven Warriors.
There?s no doubt Saunders, who has 294 receiving yards and one touchdown in his career, will continue to speak up following the killing of George Floyd, too.