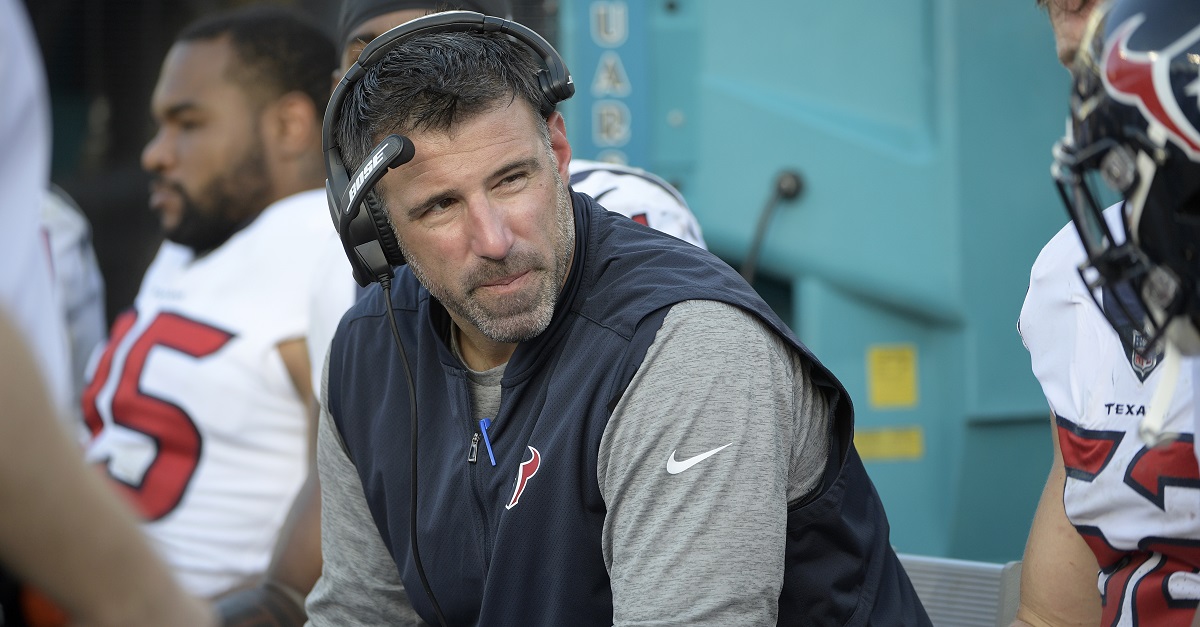 AP Photo/Phelan M. Ebenhack
FILE - In this Sunday, Dec. 17, 2017 file photo, Houston Texans defensive coordinator Mike Vrabel, center, talks with players on the bench during the second half of an NFL football game against the Jacksonville Jaguars in Jacksonville, Fla. The Detroit Lions have interviewed Houston Texans defensive coordinator Mike Vrabel for their coaching position. The Lions announced the interview Wednesday, Jan. 3, 2018 two days after coach Jim Caldwell was fired. (AP Photo/Phelan M. Ebenhack, File)
The Tennessee Titans announced on Saturday that they had hired former Patriots linebacker Mike Vrabel as their new head coach.
Vrabel, a first-time head coach, now has to put a coaching staff together, and it looks like Vrabel already has a big target in mind for one of his hires. According to ESPN's Adam Schefter, Vrabel is looking to bring in Ohio State co-offensive coordinator Ryan Day.
Day, a former disciple of Chip Kelly, would have a chance to coach former Oregon quarterback Marcus Mariota. While Day did not coach Mariota at Oregon, it is possible that Day would be able to bring back some of the Oregon-like magic with some of Kelly's offensive principles.
Day played for Chip Kelly back when Kelly was the offensive coordinator for the University of New Hampshire. Day later joined Kelly's NFL coaching staffs in Philadelphia and San Francisco before taking a job with Urban Meyer at Ohio State in 2017.
As for Vrabel, the three-time Super Bowl champ is replacing Mike Mularkey, who was fired a week ago after the Titans failed to advance past the wild-card round of the NFL playoffs.