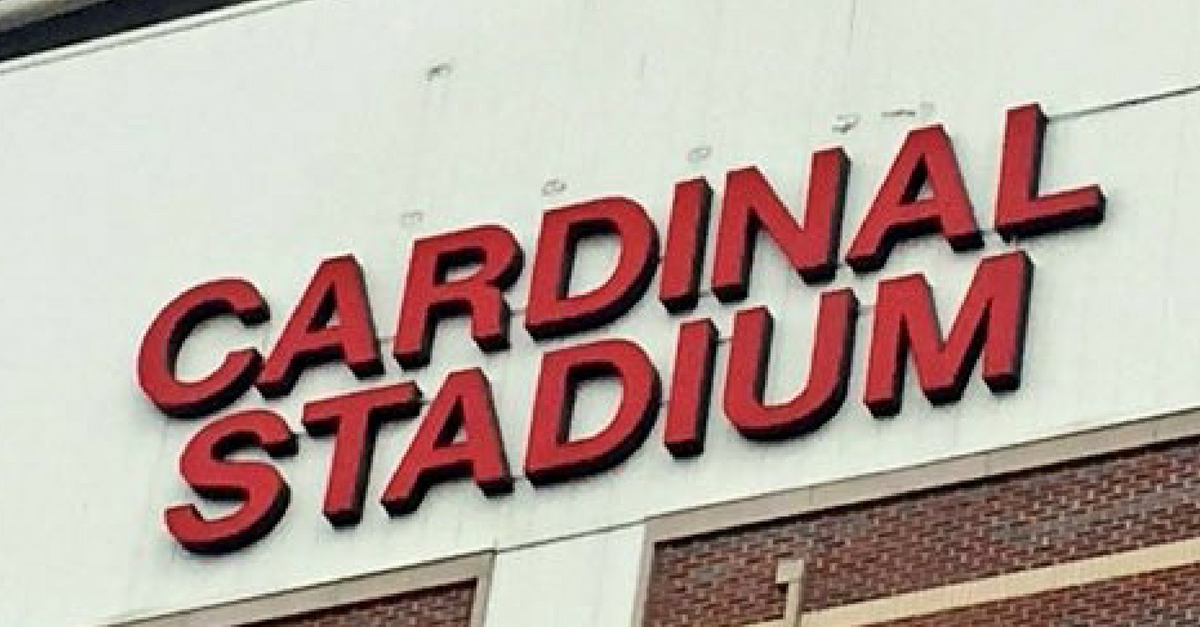 Twitter: @jenkeeney
The University of Louisville once had top-tier branding as the face of the venues for its major revenue-generating sports. Now, the school might be seeking a big corporate sponsor to replace the old one on the football stadium.
Papa John?s Cardinal Stadium no longer exists. A 20-year run is officially over. It now physically just sits as Cardinal Stadium after crews removed the signage from the recently expanded 61,000-seat stadium.
This is all because of John Schnatter, the founder of the national pizza chain, and his use of a highly offensive racial slur during a a conference call in May.
Taking down the signage didn?t come as quickly as the name change, though. The offensive slur was reported several weeks ago, and it was just two days later that Louisville President Neeli Bendapudi said the $200-plus million facility would be would be renamed Cardinal Stadium, effective immediately, and completely ditch the Papa John?s name.
Schnatter admitted and apologized for the slur and the pizza m resigned as the chairman of Papa John?s and Louisville?s Board of Trustees.
So what comes next?
Leave it up to social media to throw out some new ideas.
Opened on September 5, 1998 as a quasi-horseshoe seating just 42,000, Cardinal Stadium has seen some major renovations over the years.
The Kentucky stadium has also seen a Heisman Trophy winner in Lamar Jackson and major concerts such as U2, Taylor Swift, and Kenny Chesney twice.
Oddly enough, Schnatter donated $5 million for the naming rights and then another $10 for the expansion and naming rights to the year 2040.
So what comes next? Only time will tell.
All that is certain is Papa John?s Cardinal Stadium is officially out, and the rest of the world will have to wait and see which sponsor steps up or if Schnatter has anymore say.