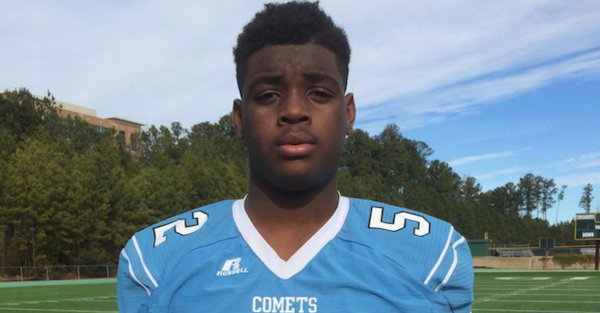 @TomLemmingReport/Twitter
Four-star defensive tackle C.J. Clark has received offers from seven different schools, and the 2019 product said five schools are standing out to him at the moment.
Clark told 247Sports that Alabama, North Carolina, NC State, South Carolina and Wake Forest are all among his favorites.
"It's just the relationships with the coaches [at those five schools]," Clark said. "It's the messages and the 'Good Luck' on Fridays and all the love."
Charlotte and East Carolina have also offered him, though those two seems like longshots.
Clark is from New London, North Carolina, and his visits so far have been to North Carolina and NC State games. He did see South Carolina take down NC State in the season opener, and he is considering visiting Wake Forest as they take on Florida State this Saturday.
Alabama offered Clark last week, and they are the only school outside of the Carolinas to extend an offer to him so far.
The 6-foot-3, 305-pound prospect is the No. 19 defensive tackle in the Class of 2019 according to 247Sports. He is also the No. 10 player from the state of North Carolina.
It doesn't sound like Clark is anywhere close to making a decision, but it's a safe bet that those five schools will play a major role in recruiting him.
(h/t BamaOnLine)