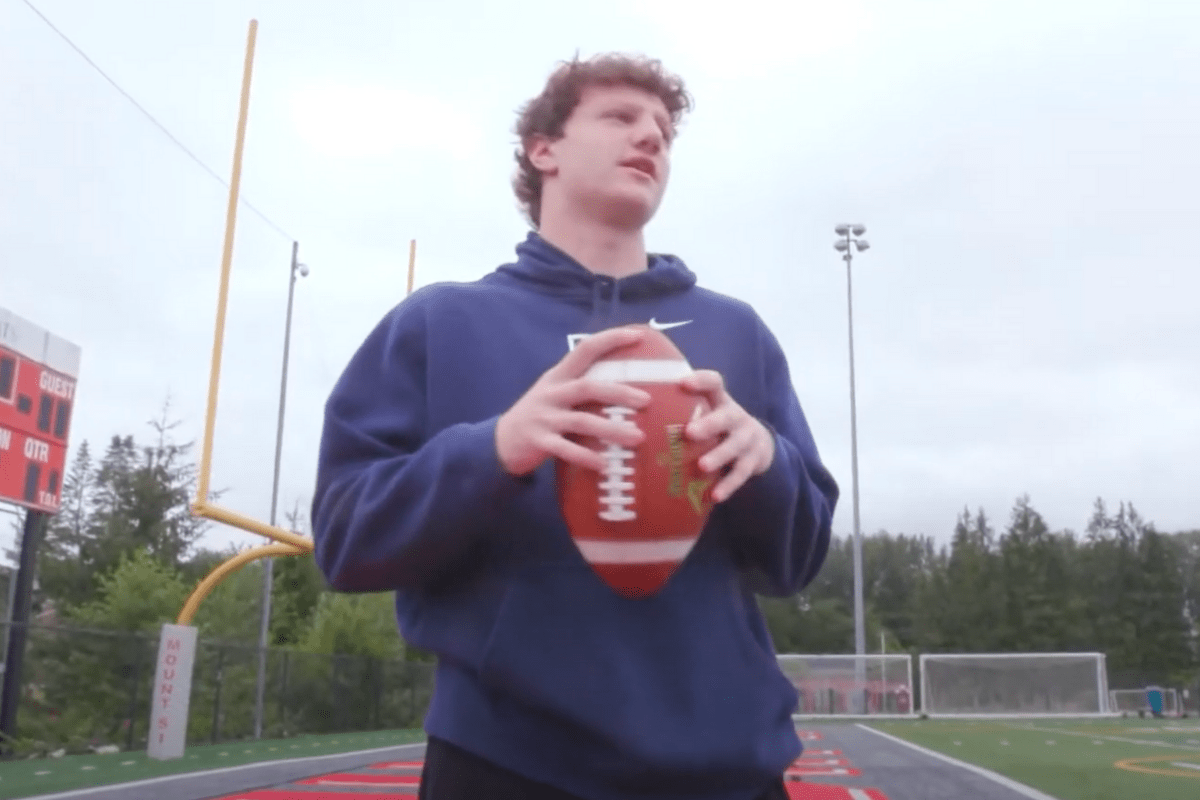 Screenshot from YouTube
College football receives quite a bit of criticism for its lack of parity. For the most part, the same handful of teams tend to have the most success and it can be hard to root for the underdogs.
Every so often, though, a mid-major will land an undeniable stud.
Clay Millen, a three-star pro-style quarterback, has looked incredible at Mount Si High School. The Snoqualmie, Washington native won't be playing for the Huskies, Cougars, or any Pac-12 team, for that matter.
He'll be taking his talents to the Nevada Wolf Pack.
Clay Millen Commits to Nevada
RELATED: Stud DE, Son of NFL Coach, Taking Talents to Pac-12 Power
Clay Millen received interest from some notable programs, including Arizona, Colorado, Indiana, Oregon, Oregon State, and UNLV.
The Nevada Wolf Pack, fresh off a successful season with Carson Strong, reached out to Millen after the Early Signing Period and never looked back. Millen was committed to Arizona for months, but the firing of Wildcats head coach Kevin Sumlin was likely the final straw.
Millen has a talented family. His brother, Cale, played for Oregon but is currently in the Transfer Portal. His father, Hugh Millen, shined for Washington and spent time in the NFL, including the Dallas Cowboys.
Will Clay run into success as well? He could redshirt his first year in the NCAA, but working with offensive coordinator Matt Mumme will only help his development.
Clay Millen Highlights
Clay Millen is a gunslinger and 247Sports.com ranks him as the 13th-best pro-style QB in the class. His arm certainly warrants that praise.
In 2019 alone, he reached a high school football peak with 34 touchdowns and just one interception. That style of play is perfectly suited for Nevada's air raid offensive attack.
Will Nevada ever beat Alabama? Probably not. However, players like quarterback Clay Millen will only make them more threatening and competitive.
It's just a matter of time until we see what the coaching staff will do to mold their new QB into an NFL-caliber talent.