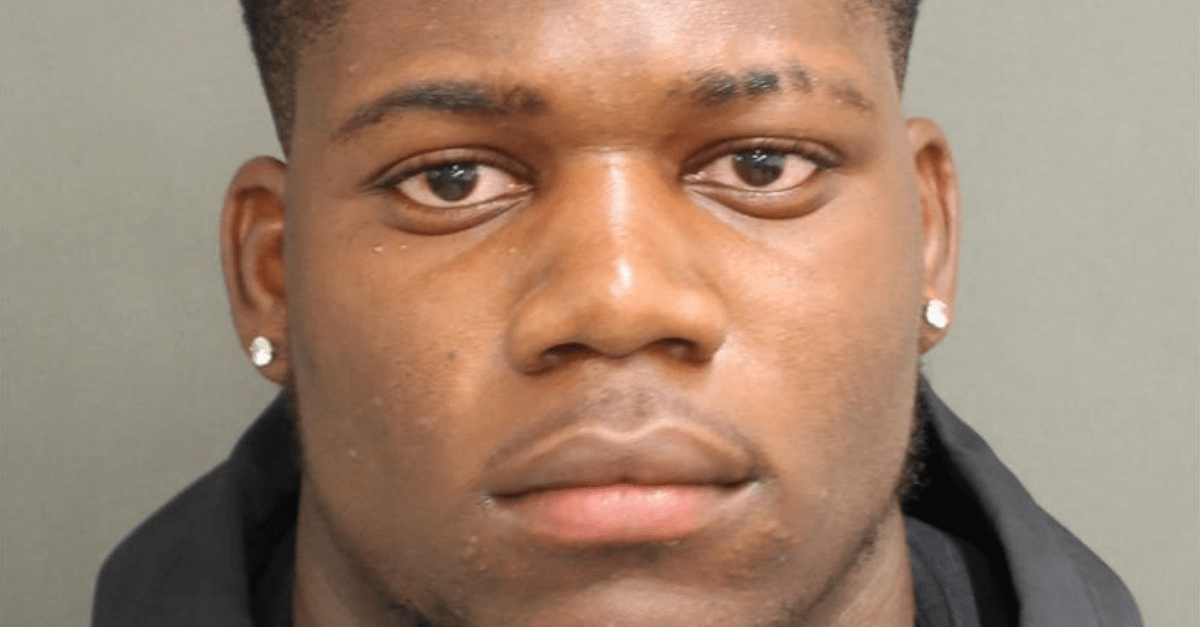 Orange County Jail
The UCF Knights, the bold claimers of the nation?s longest college football winning streak, might not have had a game last weekend due to Hurricane Florence, but a poor decision off the field has led to the indefinite suspension of a freshman linebacker.
UCF campus police arrested 18-year-old Demetreius Mayes Jr. on Tuesday in Orlando on a sexual battery charge for an incident that happened Saturday night at an off-campus party.
According to the arrest affidavit, via the Associated Press, Mayes, a 6-foot-2, 240-pound freshman linebacker for the Knights, met the victim at an off-campus party, and she later told investigators she woke up as she was being sexually assaulted. The report also says Mayes blocked the door when the victim tried to leave the room.
Mayes told investigators the woman consented to sex, per the report.
The arrest report also states Mayes? UCF teammates saw him take the victim to his room and attempted to stop him from making ?a big mistake? and even banged on Mayes? door for several minutes.
The victim, who witnesses say was intoxicated, was ?visibly upset and was crying? when she left the room.
With a charge of Sexual Battery to a Physically Helpless Person, UCF head coach Josh Heupel suspended Mayes from the program indefinitely.
?From what we know so far on this matter I?m upset and disappointed. This has no place in our program. [Demetreius] Mayes is suspended from all UCF football activities indefinitely. We are focused on ensuring that we provide compassion and support for everyone outside our program that has been affected by this ? UCF head football coach Josh Heupel
A Miami, Florida native and former standout football player at Northwestern (FL) High School, Mayes did not register any defensive statistics in No. 16 UCF?s big wins over Connecticut and South Carolina State this season.