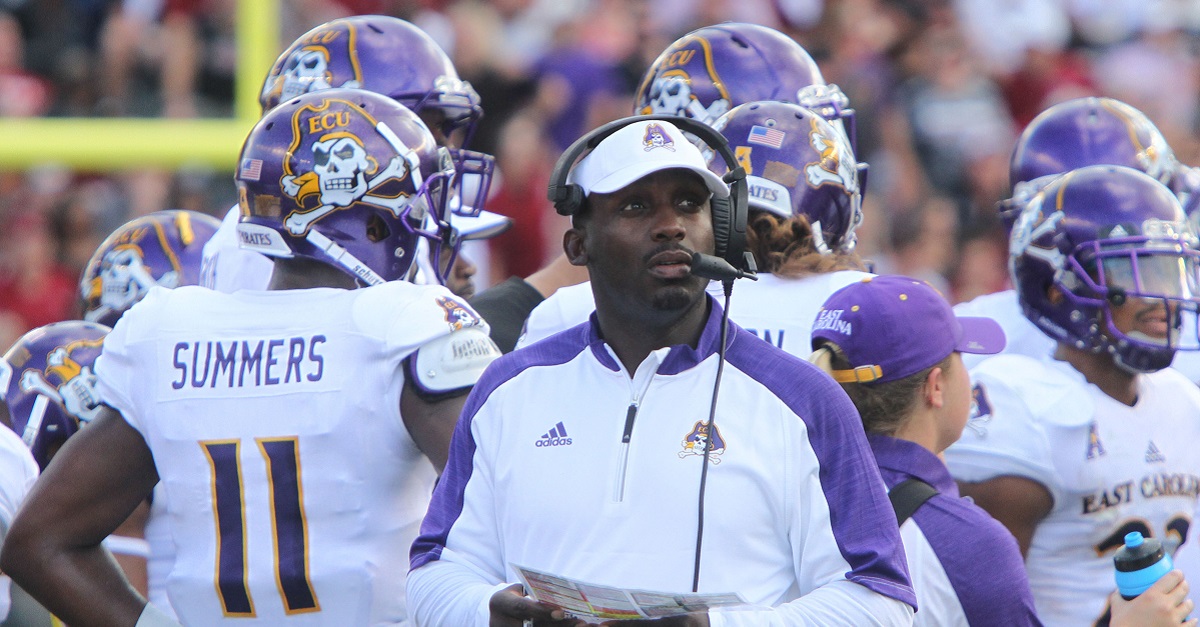 Mary Ann Chastain/Getty Images
COLUMBIA,SC - SEPTEMBER 17: Head Coach Scottie Montgomery of the East Carolina Pirates looks at the scoreboard as his team huddles on the sidelines during the first half of the their game against the South Carolina Gamecocks at Williams-Brice Stadium on September 17, 2016 in Columbia, South Carolina. (Photo by Mary Ann Chastain/ Getty Images)
East Carolina has dismissed defensive back Nhyre Quinerly for "disciplinary reasons" according to head coach Scottie Montgomery. However, multiple outlets are reporting that the redshirt freshman was actually dismissed for allegedly stealing a car. Quinerly was arrested on charges of larceny of a motor vehicle, possession of a stolen vehicle and larceny of motor vehicle part, per WITN.
This is the story that WITN is reporting of how exactly everything went down and how police found out Quinerly had allegedly stolen the car.
Police say they were notified by a towing company this afternoon that they were in possession of a car stolen from University Park Apartments on August 28th. The car's tags were switched out with New Jersey plates that police say were stolen from another car at a local funeral home the next day.

The stolen car ended up being towed from another Greenville apartment complex because it didn't have any parking permits. Officers say the former football player told the towing company he owned the car and was met by detectives when he arrived to retrieve the vehicle.
Quinerly was a three-star recruit in ECU's 2015 class and took a redshirt last season. He's played in all five games this season recording two tackles on special teams.
[h/t Yahoo]