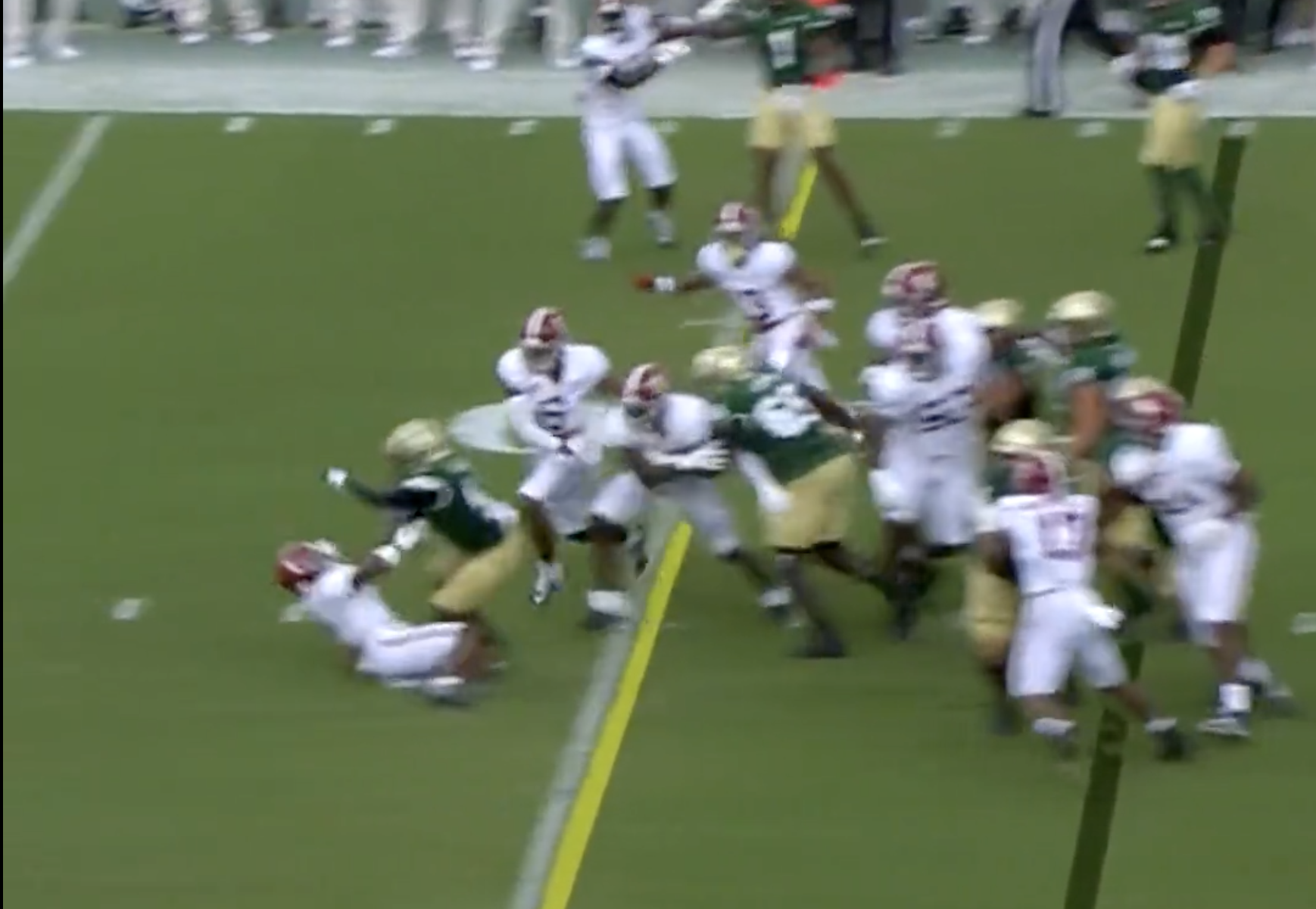 USF running back Nay'Quan Wright bodied an Alabama Crimson Tide defender during their game on Saturday afternoon.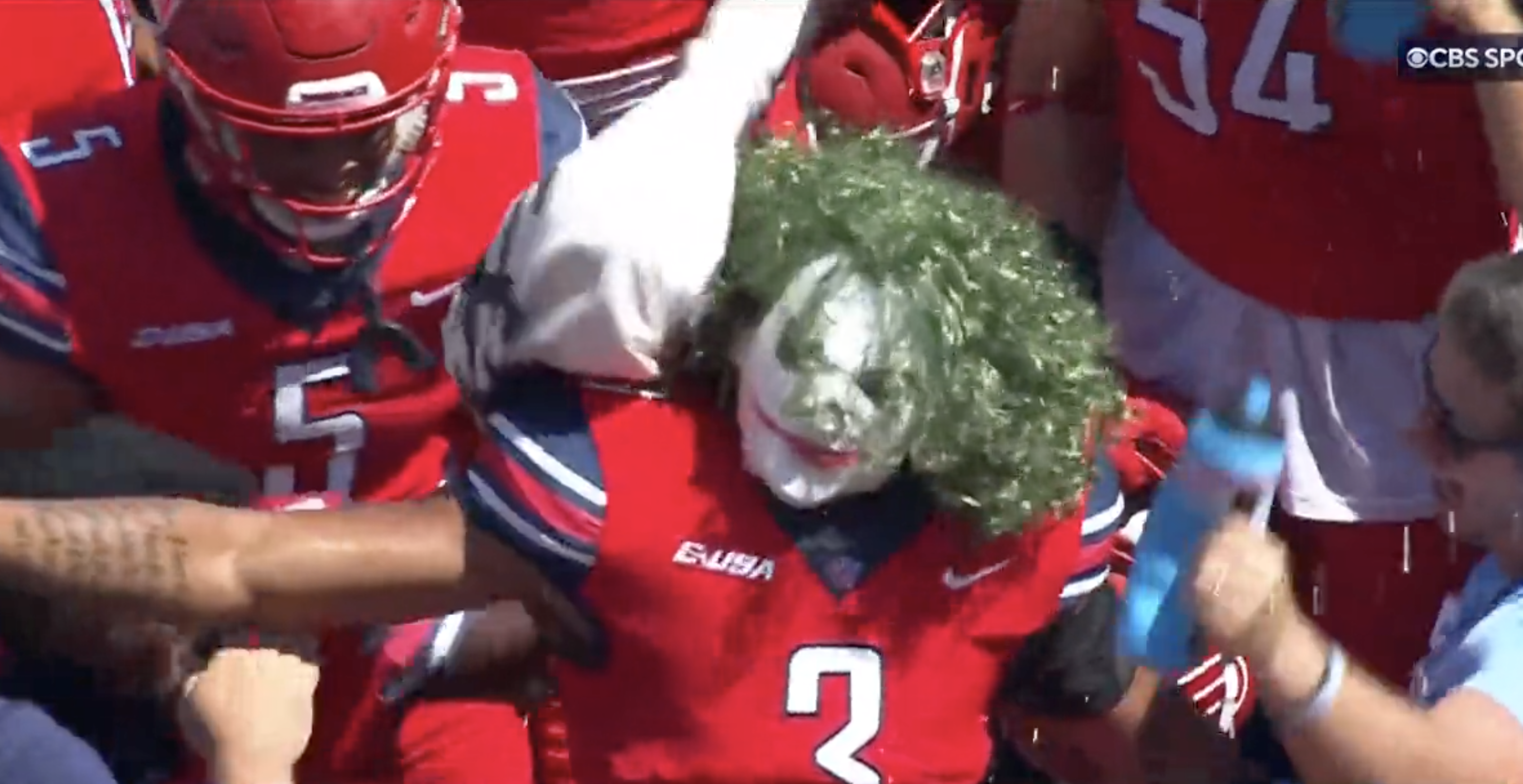 Liberty's Kobe Singleton got to debut the Flames' new turnover celebration against Bowling Green, rocking a joker mask on the sideline.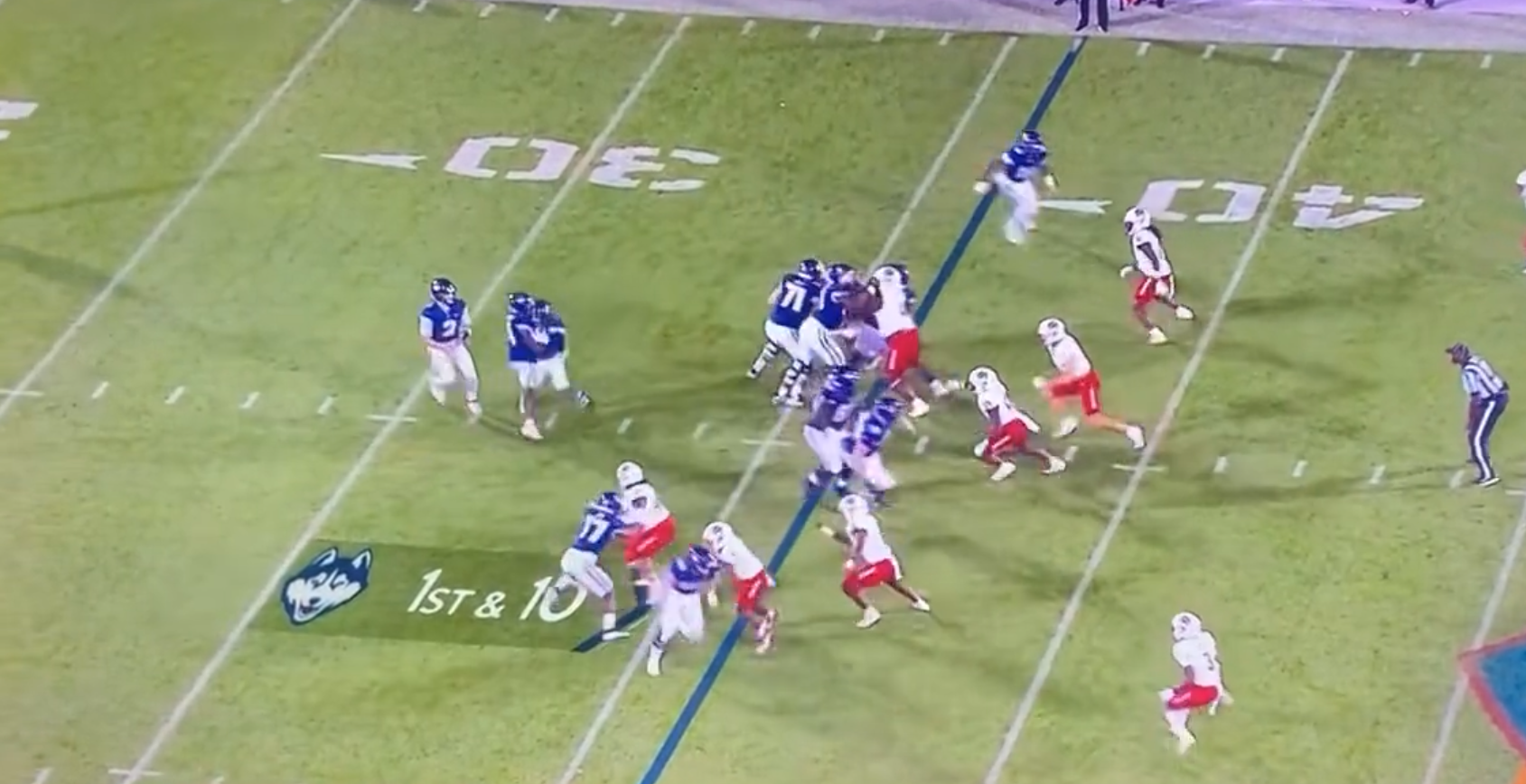 The UConn Huskies had one of the most embarrassing college football plays you'll see on Thursday night, resulting in a fumble vs NC
Want More Sports News?
Get the biggest and best sports news sent directly to your inbox.