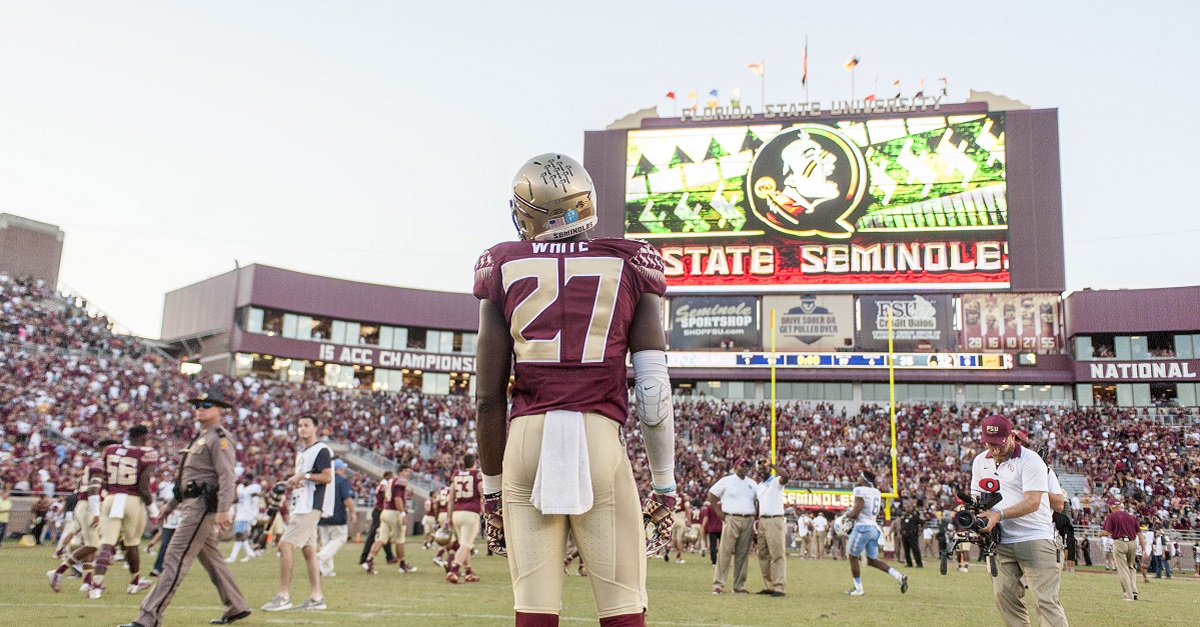 Jeff Gammons/Getty Images
TALLAHASSEE, FL - OCTOBER 01: Marquez White #27 of the Florida State Seminoles looks at the scoreboard after the Seminoles loss to the North Carolina Tar Heels at Doak Campbell Stadium on October 1, 2016 in Tallahassee, Florida. (Photo by Jeff Gammons/Getty Images)
The Florida State Seminoles will face a somewhat familiar team in 2018 — the Northern Illinois Huskies. If you recall, the Seminoles faced the Huskies in the 2013 Orange Bowl where the Seminoles took care of the Huskies 31-10.
Via FBSchedules:
"Florida State will host Northern Illinois at Doak Campbell Stadium in Tallahassee on Sept. 22, 2018. The Huskies will receive a $1.6 million guarantee for the game, according to a copy of the contract obtained by NIU via an FOIA request."
It's interesting that the Huskies elected to travel to Tallahassee in 2018, as the team already will be traveling to Iowa and BYU while also playing Utah at home that same season. Going to Tallahassee early in the season only figures to make what is already going to be a challenging 2018 season for the Huskies that much more challenging.
Although Northern Illinois will have to reschedule their game against the Idaho Vandals from 2018 to 2023, Florida State's 2018 schedule will not be effected as they didn't already have another game already penciled in for the Sept. 22 slot.