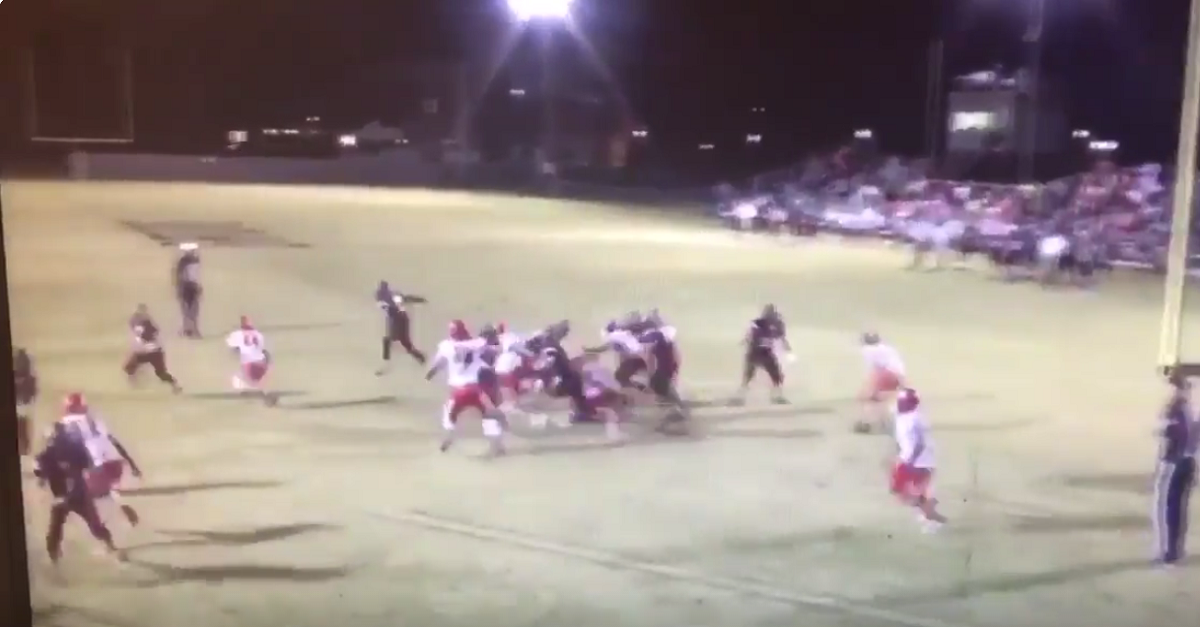 Screenshot from Twitter
It's usually a pretty hard job being the quarterback on any team at any level, but it looks like one kid might have this thing down pat.
He tore a page out of the NFL Street video game playbook and threw a bullet behind-the-back pass for a touchdown.
His receiver looked like he was barely running the route, but instead boxes out the cornerback and makes the easy catch for six. If you want to fool defenses, that's definitely one way to do it.
This post was originally published on October 22, 2016.