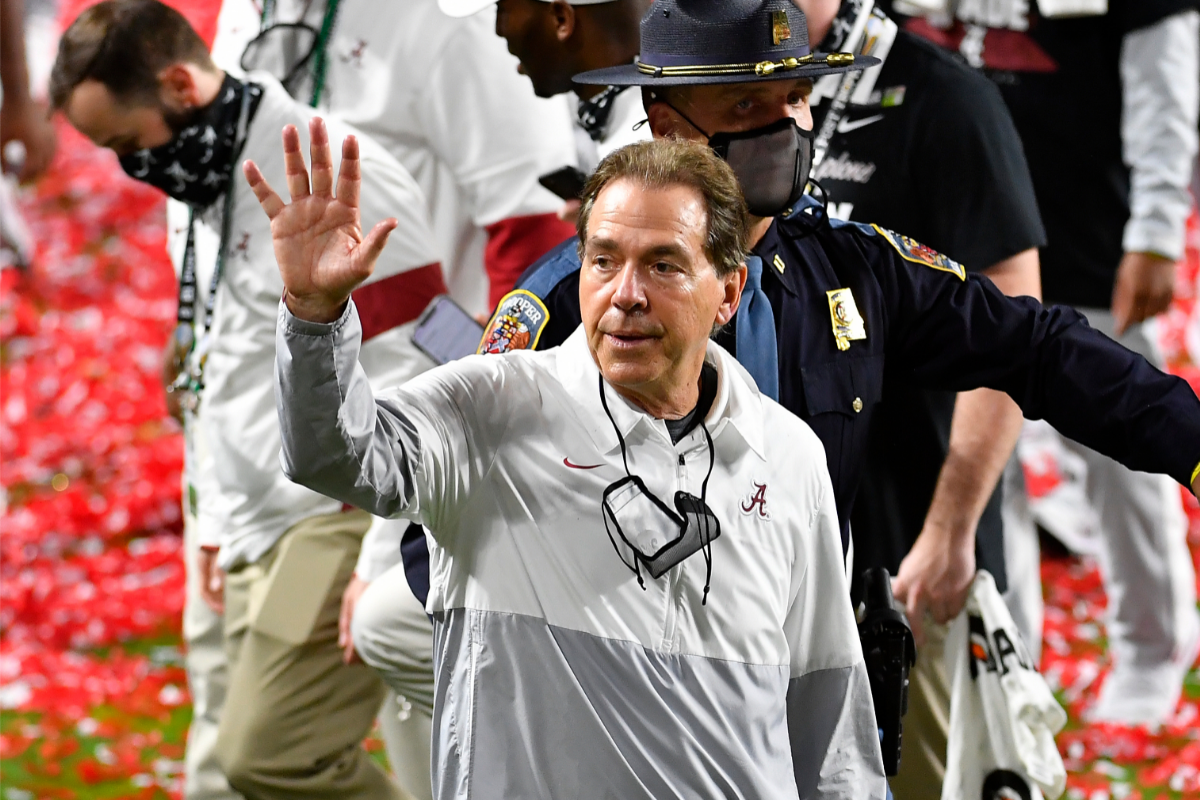 Photo by Alika Jenner/Getty Images
Coaching college football seems like the most stressful job on the planet. College coaches are tasked with, essentially, raising 100-plus young men flying through their college years. Every aspect of the job, from press conferences to behavior on the field, is scrutinized by everyone. If you're not performing well, it's not easy to hide.
When you're headed for the College Football Playoff, your body of work is met with questions like, "Is it good enough?" It's a day-in, day-out grind, and honestly, I understand why so few coaches find national championship-level success. Despite that diatribe in support of the NCAA's elite leaders, I'd happily eat the B.S. coming my way if I made the kind of money these college football coaches do.
Annually, USA Today publishes a database listing the salaries of all 130 FBS head football coaches. Everything from a coach's maximum bonus to buyout numbers are available, but the most important number is a category titled "Total Pay." USA Today updated their database for the 2021 season, so we can finally see who is making the most to wear the headset on Saturdays.
Here are the 25 highest-paid head coaches in college football, their total pay this year and their record leading that school coming into the 2021 season.
Don't expect to see the coach salaries any of former Texas Longhorns' Tom Herman, South Carolina's Will Muschamp, Auburn's Gus Malzahn or Michigan State's Mark Dantonio on this list since they either resigned or were fired. Also, Penn State's James Franklin doesn't show up on USA Today's list despite being due more than $6 million in 2021.
Notable names who fell off the list are Michigan's Jim Harbaugh, Wisconsin's Paul Chryst, Oklahoma State's Mike Gundy and Virginia Tech's Justin Fuente. Newcomers to the list include Auburn's Bryan Harsin, Texas' Steve Sarkisian, Ole Miss' Lane Kiffin and Purdue's Jeff Brohm.
Note: USA Today has not updated its list since LSU hired Brian Kelly from Notre Dame or USC lured Lincoln Riley from Oklahoma, among other hires.
25 Highest-Paid College Football Coaches 2021
25. Jeff Brohm, Purdue Boilermakers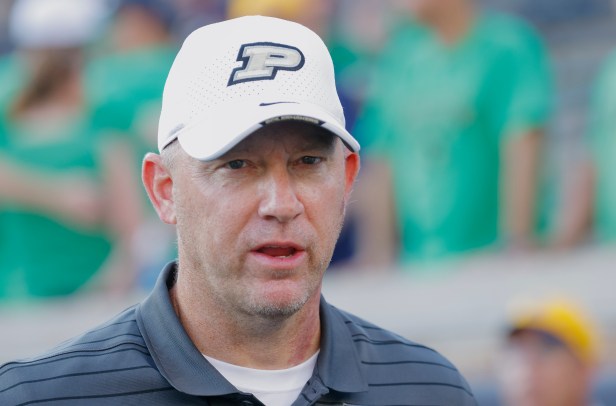 Total Pay: $4,417,774
Record: 19-25
24. P.J. Fleck, Minnesota Golden Gophers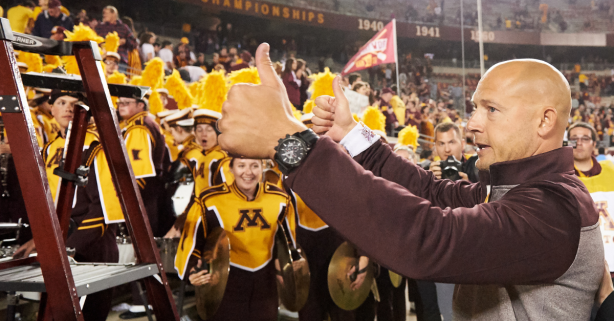 Total Pay: $4,420,000
Record: 26-19
23. Clay Helton, USC Trojans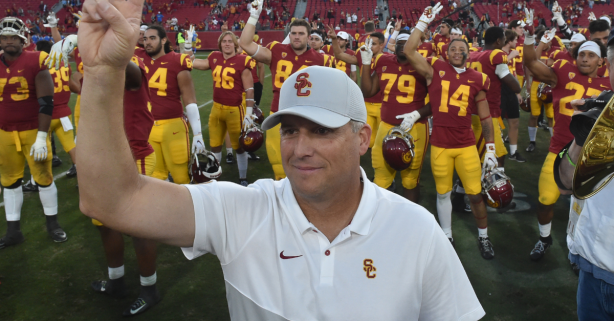 Total Pay: $4,813,832
Record: 45-23
22. Pat Narduzzi, Pittsburgh Panthers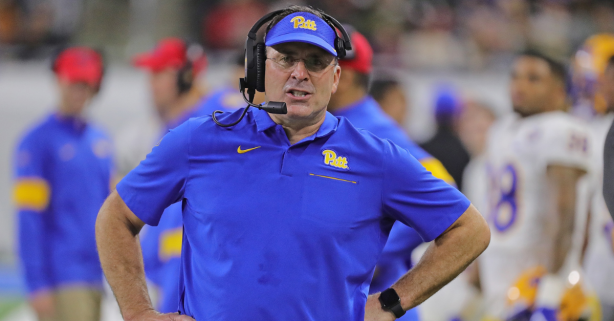 Total Pay: $4,816,806
Record: 42-34
21. Lane Kiffin, Ole Miss Rebels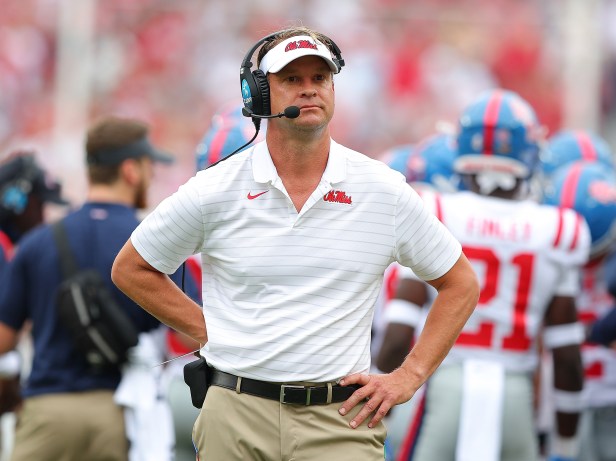 Total Pay: $4,841,937
Record: 5-5
20. Mike Leach, Mississippi State Bulldogs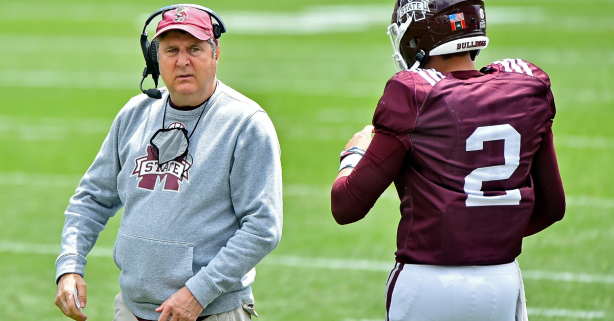 Total Pay: $5,000,000
Record: 4-7
19. Bryan Harsin, Auburn Tigers
Total Pay: $5,000,000
Record: 0-0
18. Kirk Ferentz, Iowa Hawkeyes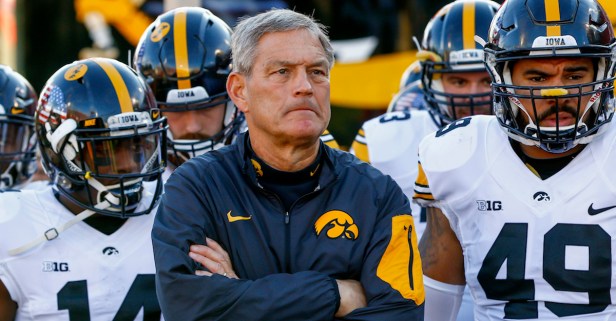 Total Pay: $5,000,000
Record: 168-106
17. Scott Frost, Nebraska Cornhuskers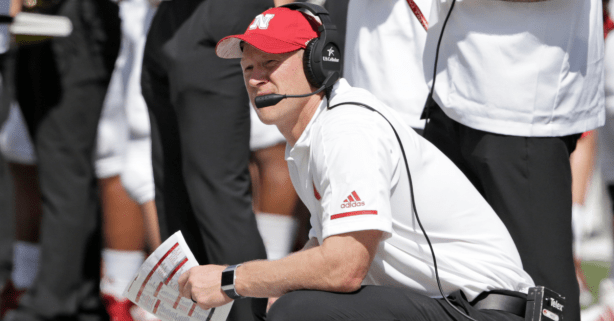 Total Pay: $5,000,000
Record: 12-21
16. Kyle Whittingham, Utah Utes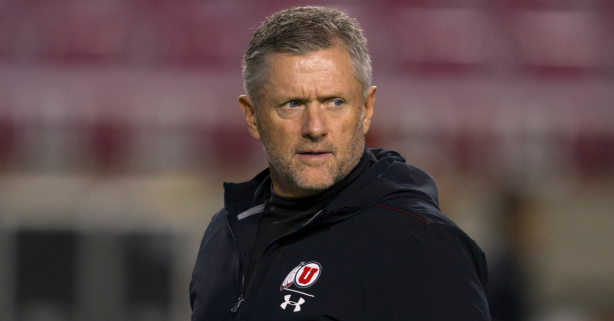 Total Pay: $5,200,000
Record: 134-66
15. Mark Stoops, Kentucky Wildcats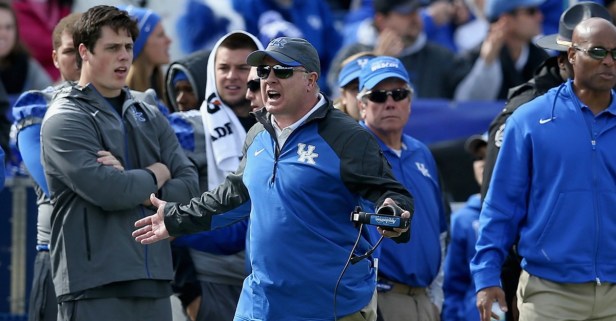 Total Pay: $5,263,600
Record: 49-50
14. Steve Sarkisian, Texas Longhorns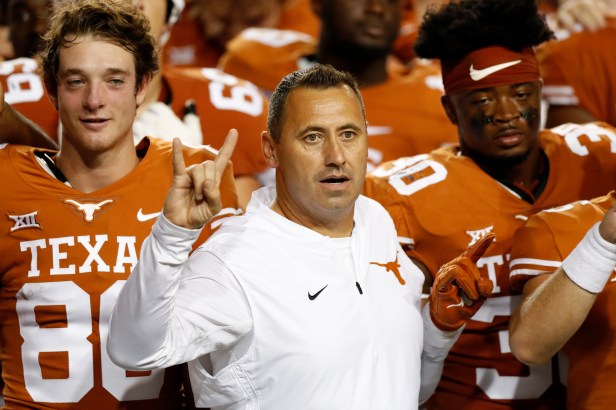 Total Pay: $5,450,000
Record: 0-0
13. Mel Tucker, Michigan State Spartans
Total Pay: $5,566,303
Record: 2-5
12. Chip Kelly, UCLA Bruins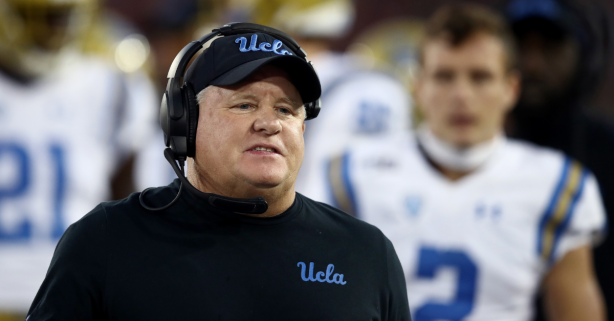 Total Pay: $5,600,000
Record: 11-21
11. Pat Fitzgerald, Northwestern Wildcats
Total Pay: $5,748,179
Record: 106-81
10. Gary Patterson, TCU Horned Frogs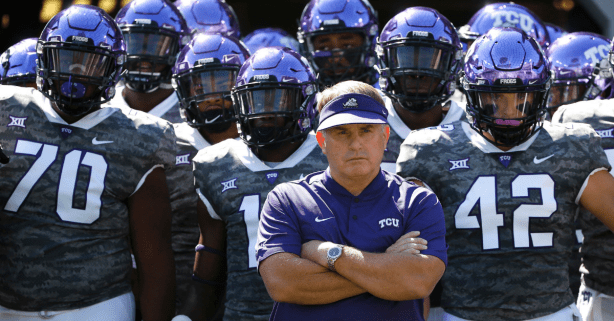 Total Pay: $6,103,543
Record: 178-74
9. Ryan Day, Ohio State Buckeyes
Total Pay: $6,614,693
Record: 23-2
8. Kirby Smart, Georgia Bulldogs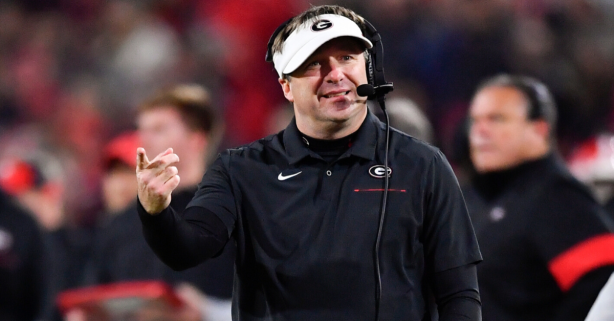 Total Pay: $7,133,600
Record: 52-14
7. Jimbo Fisher, Texas A&M Aggies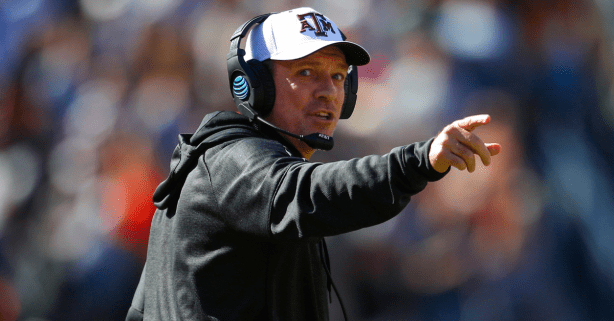 Total Pay: $7,500,000
Record: 26-10
6. Dan Mullen, Florida Gators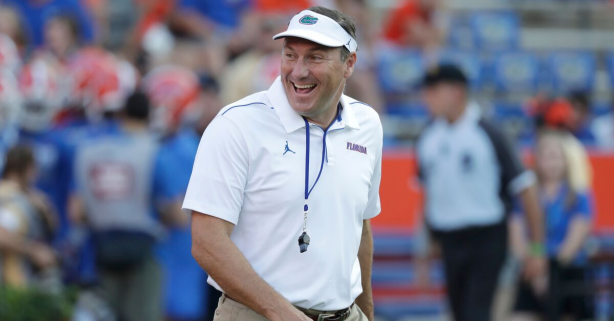 Total Pay: $7,570,000
Record: 29-9
5. Lincoln Riley, Oklahoma Sooners
Total Pay: $7,672,710
Record: 45-8
4. Dabo Swinney, Clemson Tigers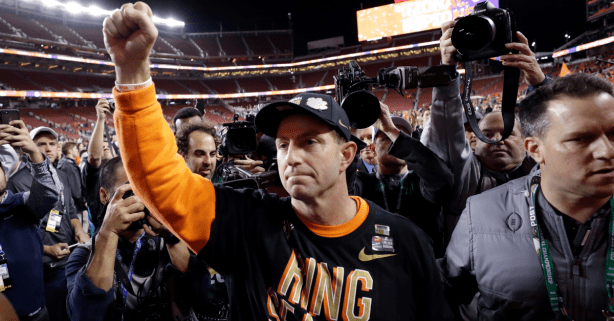 Total Pay: $8,370,775
Record: 140-33
3. David Shaw, Stanford Cardinal
Total Pay: $8,924,683
Record: 90-36
2. Ed Orgeron, LSU Tigers
Total Pay: $9,012,917
Record: 45-14
1. Nick Saban, Alabama Crimson Tide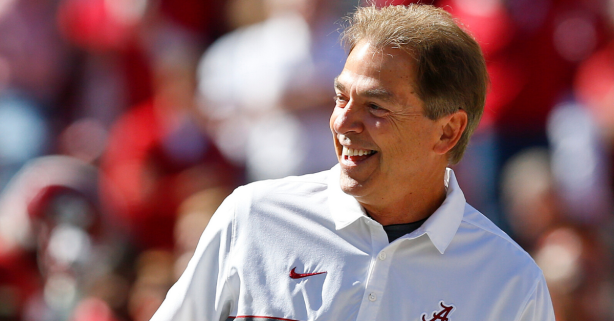 Total Pay: $9,753,221
Record: 170-23
That's right. Alabama's main man is college football's deserved top earner. He earned a contract extension (after winning yet another national championship game last year) that will pay him an average of $10.6 million in annual salary over the contract, but it's unknown exactly how much he'll make running his powerhouse program in 2021.
As coaches come and go between the Big Ten, SEC, ACC, Big 12, Pac-12 and even NFL, this list constantly changes. Jimbo Fisher's new contract extension in 2021 was reported to pay him $9 million for the 2022 season, which will slate him ahead of Swinney and Orgeron despite not making the College Football Playoff at Texas A&M yet (yes, I know he won a title at Florida State). Florida's Dan Mullen also received a contract extension that was set to pay him $7.6 million annually, which made him the third-highest-paid coach in the SEC before he was fired this season.
This post will be updated as more information is available.
Related Videos