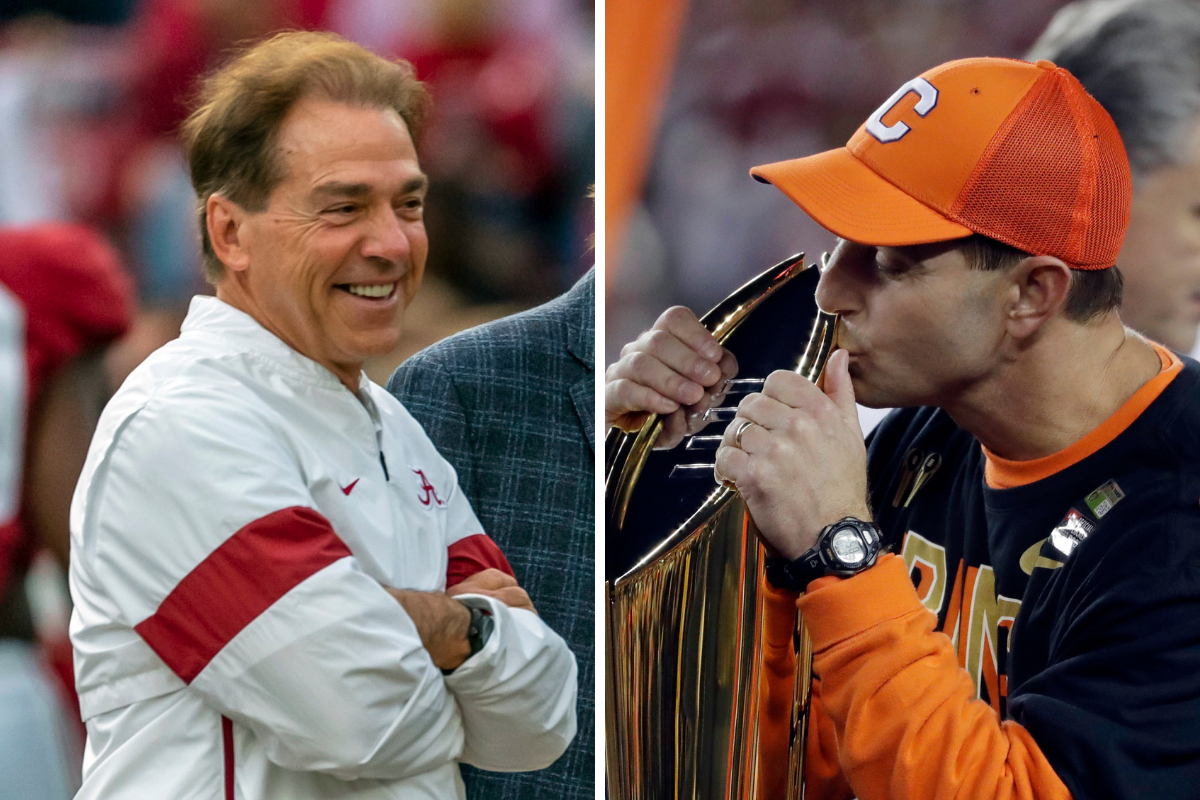 AP Photo/Vasha Hunt (left), AP Photo/Chris Carlson (right)
Ever since the College Football Playoff was created, and debated, the game as we know it has been controlled by the Alabama Crimson Tide and Clemson Tigers. After all, the two teams met four-straight years in the CFP and always look poised to meet again each season. What that also means is the list of active college football coaches with national titles will remain rather small.
Urban Meyer walked away from the Ohio State Buckeyes and is now in the NFL with the Jacksonville Jaguars. Bob Stoops retired and left the Oklahoma Sooners in the capable hands of Lincoln Riley (who, naturally, left Oklahoma for the University of Southern California). Although, Stoops did pop up in the XFL with the Dallas Renegades and became the interim coach for their final game of the regular season in 2021, so maybe someday folks in the Big 12 (or somewhere else in the FBS) will have to deal with him again. Pete Carroll left the Pac-12 behind to win a Super Bowl with the Seattle Seahawks. Then, there are legends like Florida State's Bobby Bowden and Michigan's Lloyd Carr that have long since retired (and, for Bowden, unfortunately passed away). Oh, and we can't forget Gene Chizik won a title at Auburn.
When the 2020 season ended, we had six active coaches with titles, but then Les Miles was fired this past offseason due to allegations levied against him about inappropriate conduct when he was down in Louisiana coaching the Tigers. Thus, as they say, and then there were five.
Three of them are obvious, including LSU Tigers head coach Ed Orgeron (who's set to leave LSU, however), and a couple have snuck back into the mix after leaving football for a few years. So let's take a look at the five NCAA college football coaches who fit that criteria:
5 Active CFB Coaches With National Titles
Nick Saban (Alabama)
RELATED: Nick Saban's Response to Jimbo Fisher's Trash Talk Cracked Everyone Up
All anyone can say here is DUH! The 70-year-old Nick Saban has dominated his profession for years now and has made it all happen while coaching in the powerful SEC. Saban won his first national championship with the LSU Tigers back in 2003, but he has taken it to a completely different level in guiding the Crimson Tide football program to titles in 2009, 2011, 2012, 2015, 2017 and 2020. Nick Saban is a living legend and has now been a national champion at Alabama more times in his coaching career than even Bear Bryant.

Dabo Swinney (Clemson)
Unless you have been living under a rock for the last few years, this is another obvious choice. Dabo Swinney has made the ACC look like child's play over the last few seasons and has national titles in 2016 and 2018 to prove it. In many ways, the 52-year-old is the only man who can currently hold a candle to Nick Saban.
Jimbo Fisher (Texas A&M)
The Texas A&M Aggies gave Jimbo Fisher a national championship plaque before he even coached a game. That's why he got paid the big bucks to move to College Station. The Aggies are looking for the same magic Fisher brought to the Florida State Seminoles back in 2013 when he won the BCS National Championship game with quarterback Jameis Winston. There's no doubt it could happen.
Ed Orgeron (LSU)
The latest coach to join the exclusive club, Ed Orgeron helped guide the LSU Tigers to a perfect 15-0 season in 2019 behind Heisman Trophy quarterback Joe Burrow. Everyone knew LSU would be good that year, but nobody saw the record-breaking season coming. Orgeron earned this honor in a big-time way. Get ready to see Orgeron off this list unless another school hires him next season.
Mack Brown (North Carolina)
After resigning following the 2013 season, Mack Brown has returned to college football to lead the North Carolina Tar Heels back to national prominence. Although it was well over a decade ago, the now-70-year-old Brown has shown a coaching prowess to win big games, including the greatest college football game ever between the Texas Longhorns and USC Trojans back in 2005. This new task won't be easy, but his return to the game certainly adds another big name to the list.
Who Could Be Next?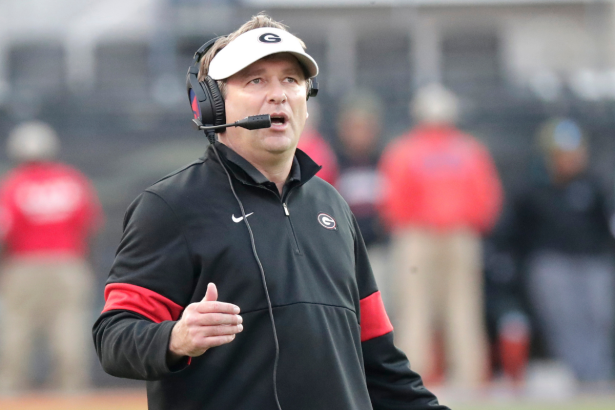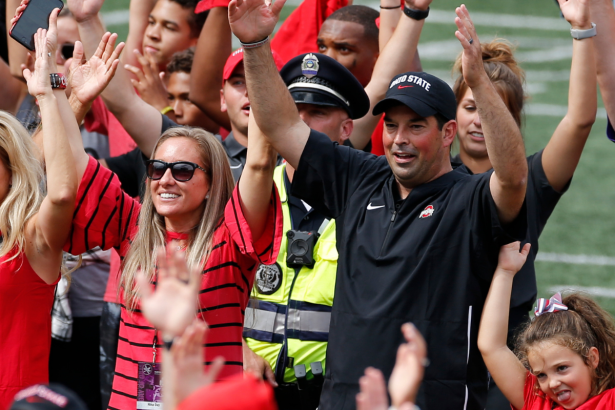 Will a current head coach join this elite list in the near future? It's entirely possible. Since his first season with the Georgia Bulldogs, Kirby Smart has been building a formidable program. In fact, they've already been to a title game and they've been the best team in college football this season if you've paid attention to the rankings.
Brian Kelly has gotten the Notre Dame Fighting Irish to the National Championship Game before in the BCS era and just got the team to the playoffs, however, he's heading to LSU for a new challenge. Down in Florida, Dan Mullen seemed to be building something akin to his mentor in Meyer, but a down 2021 season saw him leave Gainesville a disgrace.
Up in Oregon, Mario Cristobal is recruiting with gusto to try and separate the Ducks from the pack and leave Washington, Utah and the Pac-12 in their wake.
In the Big Ten, Ryan Day seems oh-so-close to getting a ring like Meyer did, so right now we're ready to write off Penn State, Wisconsin and the ilk. Some former national powers, such as Miami, Tennessee and Nebraska, have seen better days and don't seem to be in the mix any longer. Honestly, as long as Matt Campbell is at Iowa State we like its chances more than a lot of programs.
Maybe James Franklin will get it done with the Nittany Lions or even Mel Tucker at Michigan State. Perhaps P.J. Fleck will leave Minnesota for a team that can contend for a title. Hey, maybe voters will stop being prejudiced against Group of Five teams and give Luke Fickell and Cincinnati a shot. OK, so maybe there are better odds of Kentucky becoming a football school than that happening, but someday another coach is going to join these five as title winners. We can't wait to find out who it is.
Products featured on Fanbuzz are independently selected by our editors. However, when you buy something through our links, we may earn a commission.
This post was originally published on May 29, 2019 before updating.
Related Videos