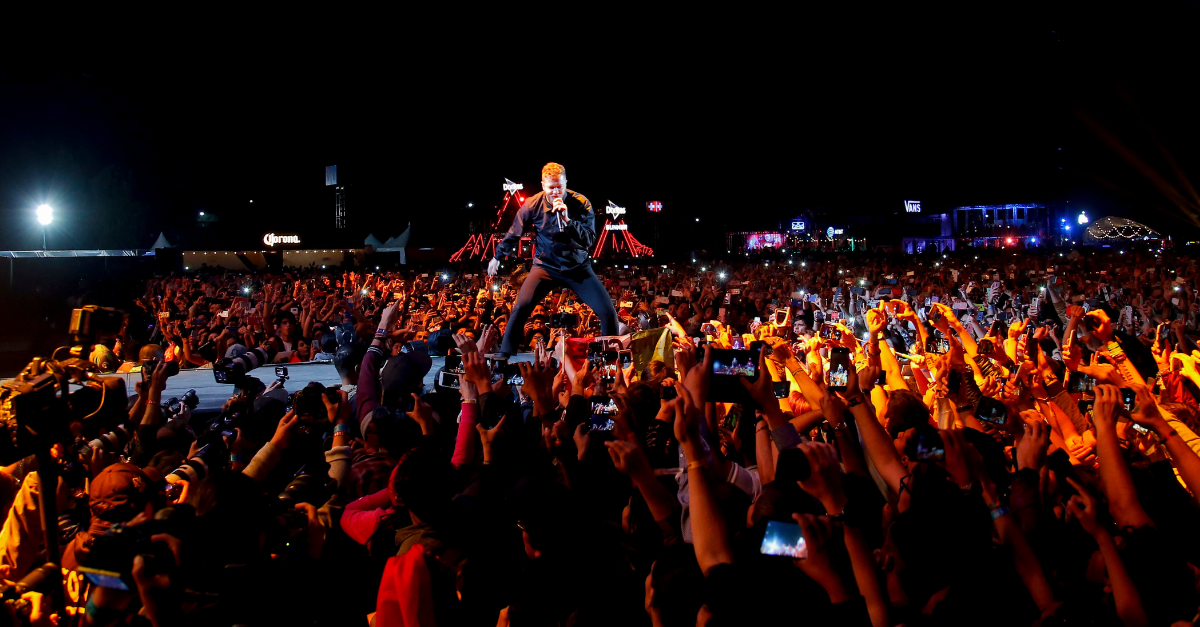 AP Photo/Eduardo Verdugo, File
Please don?t say you didn?t see this coming because everyone was warned back in July. ESPN had its new anthem for the college football season set, and whether it was going to be your favorite song or not, it was only a matter of time before you got annoyed hearing it over and over again this fall.
Well, for the past few weeks and months, the Imagine Dragons song ?Natural? blared at bars and in your living room hundreds, if not thousands, of times. If your favorite team played on any of the ESPN family of networks all season, there is no doubt you heard it. There was no escaping it.
In less than a month, that song will finally exit stage right with the rest of the 2018 college football season, but not before one last curtain call.
On Monday, ESPN and Interscope Records announced the Grammy Award winners will headline a halftime concert of the College Football Playoff championship game on Jan. 7 from Treasure Island in San Francisco Bay. The concert will be free to fans with secure passes.
RELATED: NFL Completely Whiffs on Super Bowl LIII Halftime Show Performer
Meanwhile, the school bands will perform at halftime of the national title game at Levi?s Stadium in Santa Clara, California.
Under the CFP format, it?s no surprise ESPN is treating the championship game like the Super Bowl for a second consecutive season for the television audience. It?s also no surprise Imagine Dragons is the headliner here and will definitely play songs like ?Natural? and ?Radioactive? and a few more off the band?s ?Origins? album.
Rap star Kendrick Lamar put on the halftime performance for last season?s national title game in Atlanta.
For a song that has likely grown old and tired to many fans, watching the band perform it live on the final college football game of the season is a fitting end to a very strong run.