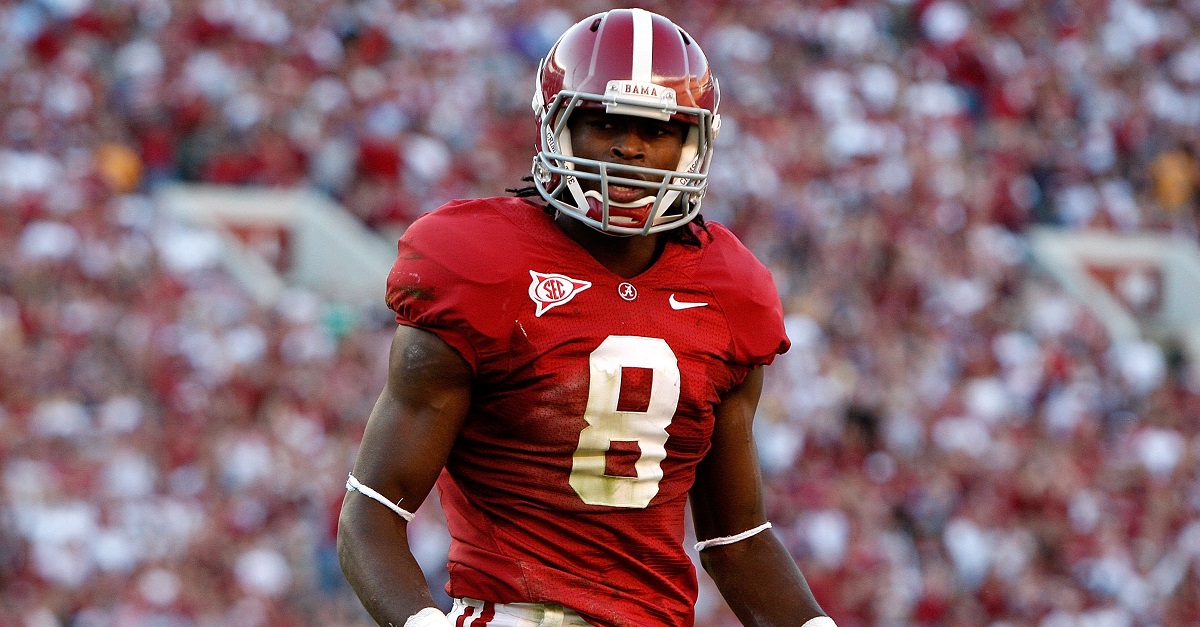 Kevin C. Cox/Getty Images
TUSCALOOSA, AL - NOVEMBER 07: Julio Jones #8 of the Alabama Crimson Tide against the Louisiana State University Tigers at Bryant-Denny Stadium on November 7, 2009 in Tuscaloosa, Alabama. (Photo by Kevin C. Cox/Getty Images)
If Julio Jones isn't the best wide receiver in the NFL today, he's on the very short list. Since arriving in Atlanta to join the Falcons, Jones has exceeded any rational expectation and, given that his stock was already through the roof, that is incredibly impressive.
With that in mind, it is easy to see why college football teams would have been salivating over Jones before he arrived at Alabama and Rob Buska of NBC (h/t All22) has a fantastic recruiting story about Jones. In short, it involves Pete Carroll, who was at USC during this time period, and the prospect that his high school coach went to extreme lengths to keep Jones away from the current Seahawks head coach.
Here is the story from Buska, spoken through the prism of Carroll:
?We loved Julio so much, and he went to his high school in the middle of nowhere, in the sticks there in Alabama. We flew in to see him, and once we got out of the car, at the football field, during the middle of practice, coach saw me and knew who I was. He took Jones off the field, ran him inside, got the principal and the athletic director, and locked the school.?
From there, Buska said that the school "got Nick Saban at Alabama on the phone right away, and said, ?Hey, Pete Carroll?s outside," and that was the end of that.
Jones was, as you might imagine, a five-star prospect and his career with the Crimson Tide went very well. The recruiting world is wild.