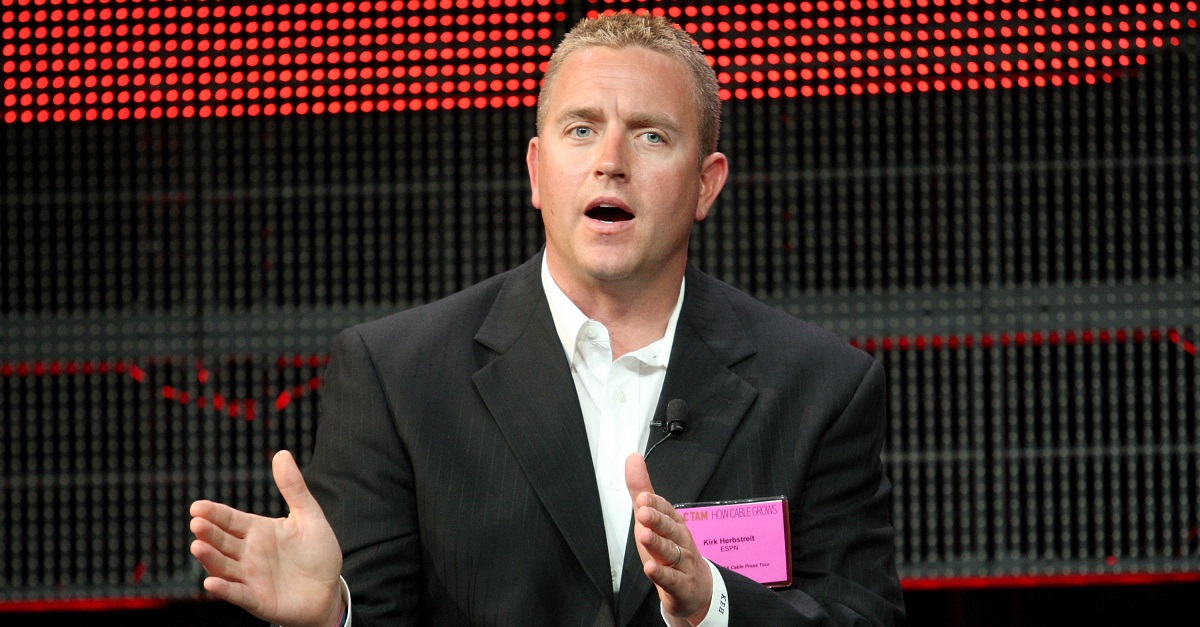 Frederick M. Brown/Getty Images
PASADENA, CA - JANUARY 05: Broadcaster Kirk Herbstreit speaks onstage during the "BCS Title Game" panel at the ESPN portion of the 2011 Winter TCA press tour held at the Langham Hotel on January 5, 2011 in Pasadena, California. (Photo by Frederick M. Brown/Getty Images)
Kirk Herbstreit is not usually one of the College GameDay guys who takes a hard stance on a topic, but he is changing his policy when it comes to bowl games. He took his hot take on bowl games to Sirius XM radio and that was relayed by former ESPN analyst Brett McMurphy:
He's not necessarily wrong as the proliferation of bowl games has gotten bigger and bigger each year with these games getting ridiculous names because of how many sponsors there are and what they want to name these bowl games. There are now 41 bowl games including the College Football Playoff and National Championship games so there are quite a few out there.
There are even teams with 5-7 records getting into the games so it might even be worse than getting a participation trophy. For some teams, it's more like a "good try, good effort" trophy on a season that is otherwise unremarkable and frankly not worth talking about. Hopefully more people listen to Herbstreit on this one and maybe get some bowl games to fizzle out in the near future.