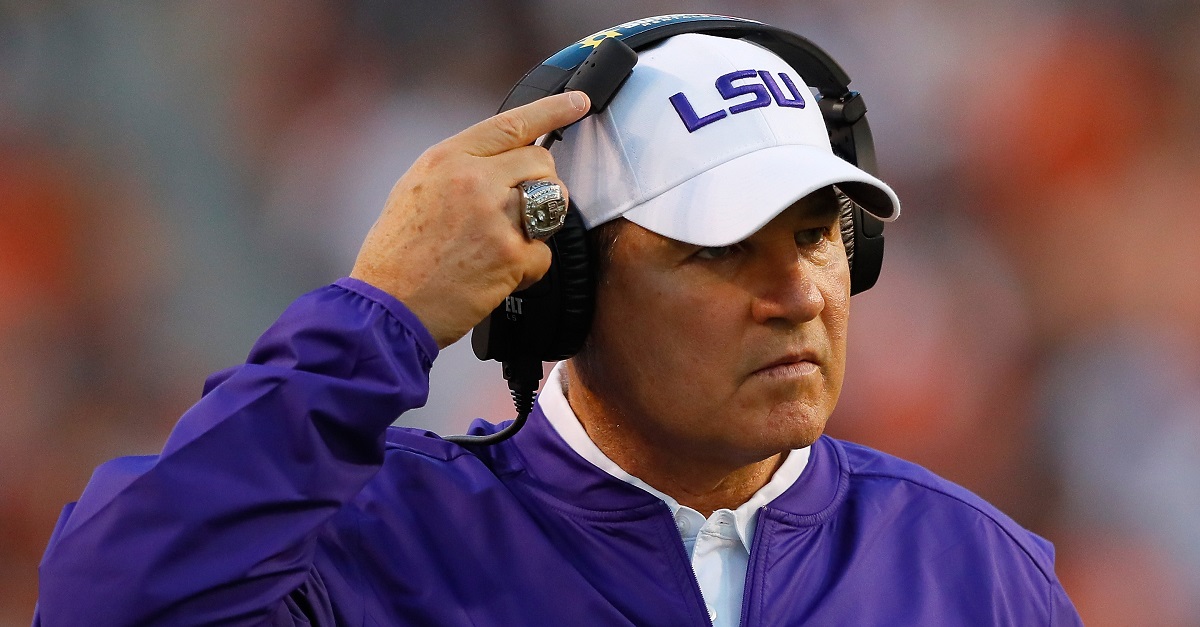 Kevin C. Cox/Getty Images
AUBURN, AL - SEPTEMBER 24: Head coach Les Miles of the LSU Tigers looks on during the game against the Auburn Tigers at Jordan-Hare Stadium on September 24, 2016 in Auburn, Alabama. (Photo by Kevin C. Cox/Getty Images)
Since Les Miles was relieved of his coaching duties at LSU in September, he has continually expressed his desire to continue coaching.
Related: After being overlooked for coaching vacancies, Les Miles may have only one more option
Several head coaching jobs have opened in college football, but almost all of them have been already filled. The only two remaining are Western Michigan and Cal, and Miles recently indicated on ESPN's First Take he might be interested in coaching Western Michigan next season, according to the New Orleans Times-Picayune.
"Certainly there are the top-division schools that can play for a championship year in and year out, certainly I fit there, but when you sign up for coaching, here?s what you do,? he said. ?You say ?Listen, I?m going to take a group of guys and I?m going to make them better. I?m going to take what I have and improve and direct and pull together and there?s an enjoyment with the process. I enjoy the grind…"
Miles clearly wants to coach at a Power 5 school, and he wants to play for championships. He'd probably do well at Western Michigan, but it's unlikely he would stay there long if he was successful. Miles might have to sit the year out and become an analyst for a year while he waits for more opportunities to arise at Power 5 schools.
(h/t College Football Talk)