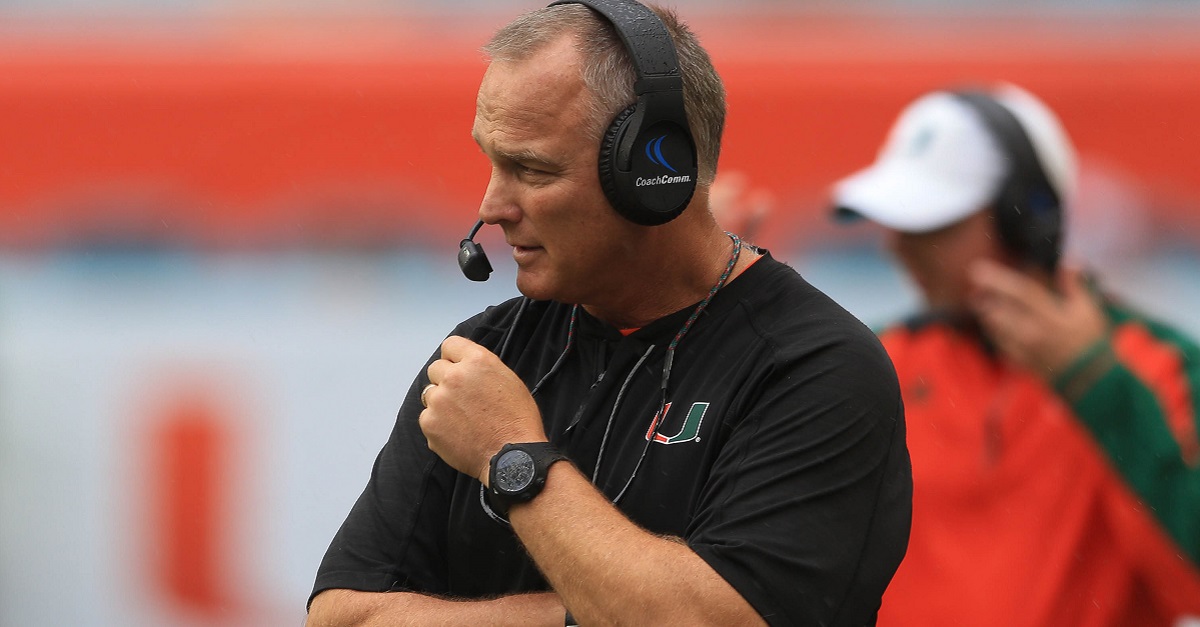 Rob Foldy/Getty Images
MIAMI GARDENS, FL - NOVEMBER 05: Head coach Mark Richt of the Miami Hurricanes looks on during the second half of the game against the Pittsburgh Panthers at Hard Rock Stadium on November 5, 2016 in Miami Gardens, Florida. (Photo by Rob Foldy/Getty Images)
Like many programs headquartered in Florida, the Miami Hurricanes will not be playing a football game this weekend. This is, of course, is in response to the threat of Hurricane Irma as the storm barrels toward the state with immense power.
With that said, Miami's scheduled game was actually set to take place on the road at Arkansas State and that prompted a very interesting and controversial response from CBS analyst Rick Neuheisel. In short, Neuheisel declared that Miami's unwillingness to play the game was "suspicious" in nature.
Miami's decision to avoid the trip to Arkansas was one that makes complete sense, as the team would have been unable to return home following the contest given the weather concerns. That, in coupling with the preparation that needs to take place for a weather event like this, seems quite understandable and, in the aftermath of Neuheisel's comments, head coach Mark Richt took to Twitter "to set the record straight" on his end.
Richt seems bothered and his response is completely understandable. To hear comments directed at his program for seemingly ducking a football game would certainly set someone like Richt off and there are many coaches that may not have been quite as polite as the famously kind and compassionate former Georgia head coach.
[h/t The Spun]