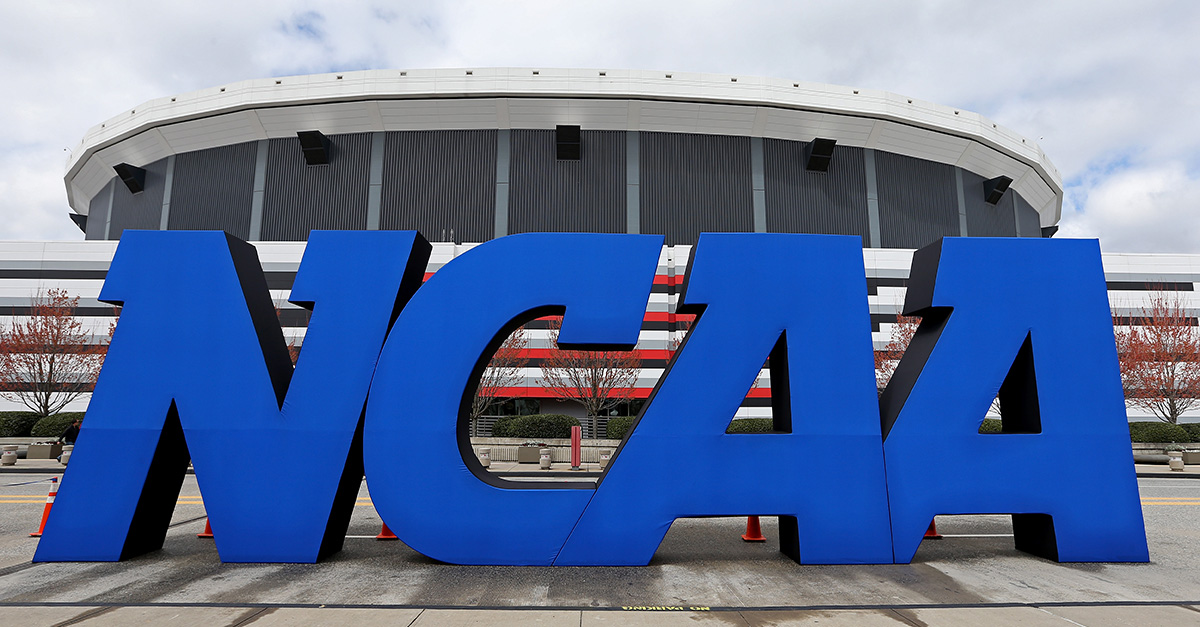 Streeter Lecka/Getty Images
The NCAA is apparently thinking about making changes to the way it deals with transfers, this after a slew of controversies that has left the organization and some of its coaches looking bad.
According to a press release from the NCAA, The Divison I Council Transfer Working Group is asking the membership for feedback on a few potential new concepts that are all aimed at making transferring schools easier for student-athletes, as well as the schools involved.
Per the release, some of those potential concepts include rules regarding permission to contact and postgrad eligibility, among others.
The group has posed the idea of keeping financial aid separate from the transferring process. As it currently stands, schools have to give their athletes permission to talk to another school about transferring. If they don't give said permission, the student-athlete isn't able to receive athletic financial aid at his or her new institution. Schools, and coaches, also have a ton of power over where a student-athlete can play. For instance, oftentimes in-conference schools are blocked so that a player can't go play for a rival. In a recent instance, Kansas State head coach Bill Snyder blocked wideout Corey Sutton from transferring to 35 schools, though that was ultimately reversed.
Related: How LSU let recruiting battles get in the way of a transfer
"Group members believe financial aid should not be tied to whether a school grants permission to contact. They want to know if others in the membership feel the same way," the press release read. "The group also agreed that enhancements should be made to the formal process students use to notify a school of their desire to transfer. The group will seek input from the membership on appropriate enhancements."
Postgraduate eligibility is another area where the working group is thinking about recommending changes. As it stands, postgraduate eligibility is basically like free agency in professional sports. Upon graduating, some players with a final year of academic eligibility take the option of transferring to another school that best fits them athletically as well academically — though athletic factors such as playing time and championship competitiveness tend to be the main reasons.
Some recent high-profile examples of that kind of "free agency" transfer include Russell Wilson transferring from N.C. State to Wisconsin, Jake Rudock grad-transferring from Iowa to in-conference foe Michigan, and Malik Zaire heading from Notre Dame to Florida.
Per the release, the group agrees that immediate eligibility for student athletes after graduation is appropriate, but they're looking into ways for "holding the schools where students may transfer accountable for the student's academic progress."
According to the working group's chair, Justin Sell (athletic director at South Dakota State) the ultimate goal of the group is to improve the transfer process for student-athletes, teams and the schools they represent.
"I am thrilled with the great progress made this week, and I'm confident we can move forward with some initial concepts for consideration in this year's legislative cycle," Sell said. "We are working toward academics-based, data-driven decisions that benefit student-athletes, teams and schools."
No matter what the NCAA ultimately decides about the transfer process, it's quite obvious that some changes are needed. As it stands, the institutions — and coaches — themselves have far too much power over the process, and it seems like wins and losses matter more in the transfer process than what's actually best for the student-athlete hoping to transfer.
(H/T FootballScoop.com)