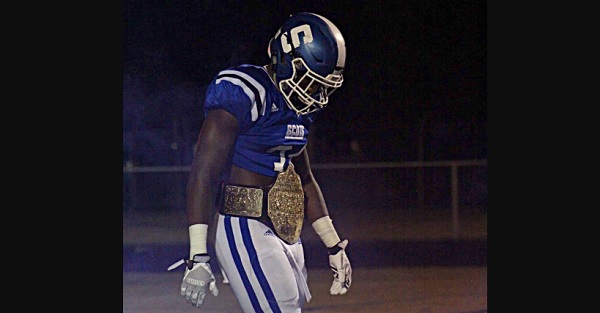 Twitter/Zamir White
It looks like five-star running back Zamir White (5-foot-11, 195 pounds, Laurinburg, NC) had some clarifications to make after reports that he had canceled a visit to North Carolina.
On Monday night, White took some time to tweet out his Top 4, which does still include North Carolina in the mix.
Related: After two suspensions, Miami player no longer with the team
Accompanying the Tar Heels in White's Top 4 are Georgia, Alabama, and Clemson. The Bulldogs are rumored to be the leader at this point, but Clemson and Alabama are right behind them in the race for 2018's No. 1 running back.
Of course, if North Carolina does manage to land White, it would be a huge coup for them in recruiting. He would easily be their top recruit over the past several years, and it would be a major shakeup to see one of the top recruit go to one of the non-usual powerhouse.