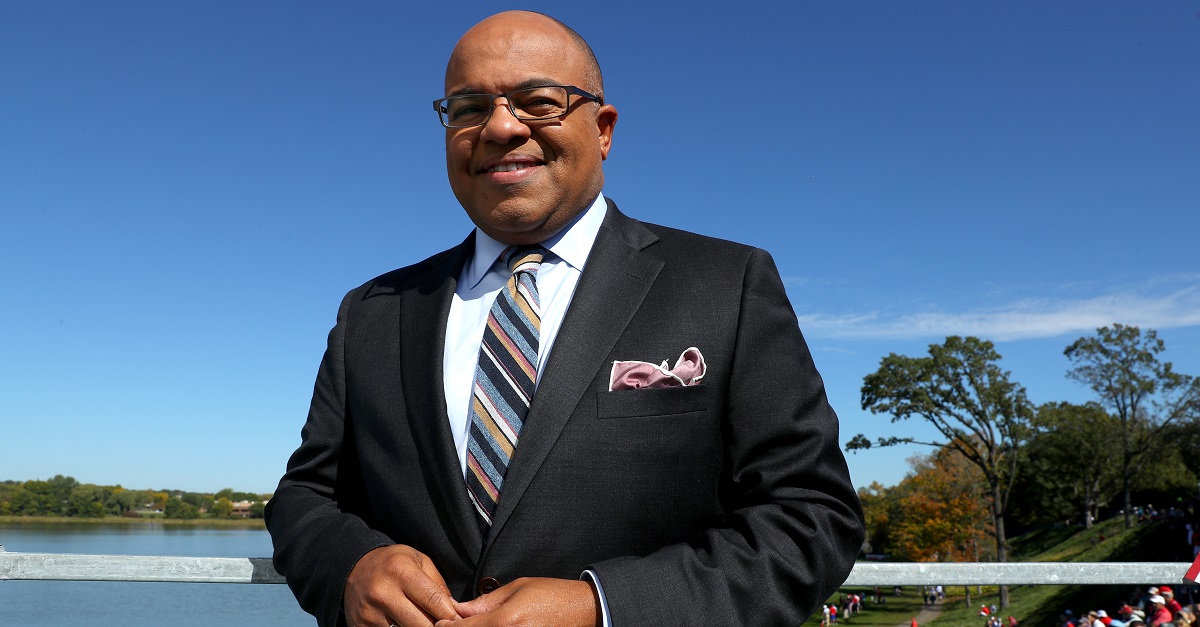 Getty Images
CHASKA, MN - OCTOBER 02: TV personality Mike Tirico looks on during singles matches of the 2016 Ryder Cup at Hazeltine National Golf Club on October 2, 2016 in Chaska, Minnesota. (Photo by Getty Images/Getty Images)
Mike Tirico left ESPN back in the summer of 2016 and has been with NBC ever since, covering a variety of sports including professional and college football as well as golf. In addition to those responsibilities and becoming Bob Costas' replacement for the 2018 Winter Olympics, he will now be doing play-by-play permanently for Notre Dame games on NBC.
RELATED: Notre Dame reportedly has made a blockbuster scheduling decision
Tirico actually filled in for Dan Hicks a few times last season since Hicks had to call some golf tournaments. So Tirico has experience already and it will be yet another major bullet point on his long and impressive resume that includes UEFA championships, SportsCenter duties, NBA coverage and college basketball coverage.