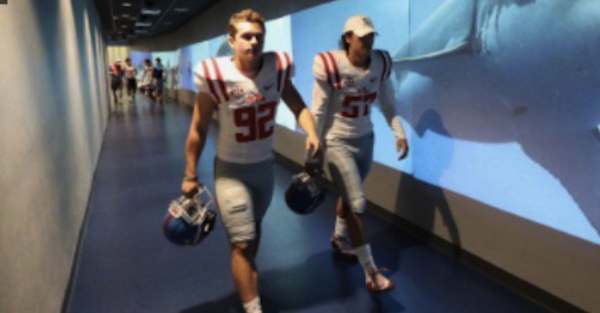 Twitter/@freddierch8
The Ole Miss football program has been in turmoil for quite some time and, frankly, it has been a very long offseason in Oxford. Mercifully, the lengthy break from football action comes to an end on Saturday but, just before the team was set to face off against South Alabama in the opener, the Rebels received word that a member of their starting unit is "stepping away from football" at this time.
Chadwick Lamar is the team's long snapper and, given the thanklessness of that position, this isn't exactly earth-shattering news from a national perspective. At the same time, it is very bad timing at a position that can be pivotal when things go wrong and Ole Miss has very little time to formulate a plan of action.
At this point, Lamar's announcement was not accompanied with more context but we simply know that he won't be playing for Ole Miss during the 2017 season.