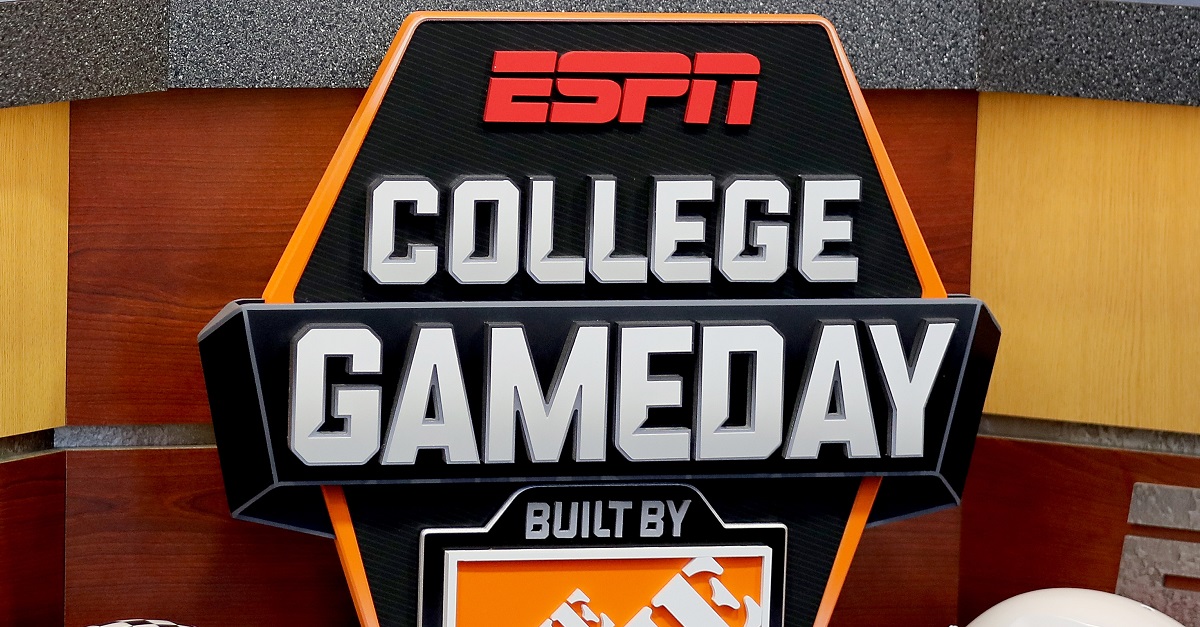 Abbie Parr/Getty Images
NEW YORK, NY - SEPTEMBER 23: ESPN College GameDay hosts their game day show at Times Square on September 23, 2017 in New York City. (Photo by Abbie Parr/Getty Images)
As the college football regular season begins to wind down, it appears as though ESPN's College GameDay will not be paying a visit to a school from the Pac-12.
The ESPN show was at Auburn for the annual Iron Bowl showdown against Alabama and were at the ACC title game, which means there was no appearance for a Pac-12 game at all this year.
GameDay was on the campus of Wisconsin for its matchup against Michigan and has also been to Columbus, Miami Gardens, Times Square and Louisville among other cities. They have already announced that GameDay will be on site for the Army-Navy game in Philadelphia on December 9.
While two top-20 ranked teams in Stanford and USC appear to be heading toward the Pac-12 Championship Game, GameDay will likely decide to visit either the ACC Championship Game or the SEC Championship Game as College Football Playoff berths will be on the line.
It was overall a rather down year for the Pac-12 this season in football and thus didn't receive much love from GameDay.