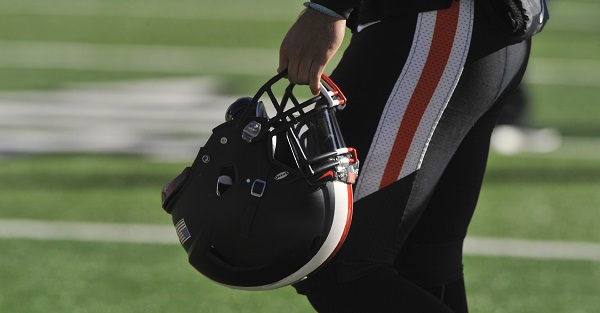 Gene Sweeney Jr/Getty Images
Photo by Gene Sweeney Jr/Getty Images
There have been quite a few twists and turns in the college football coaching carousel this month. Tennessee is embroiled in craziness, Oregon and Florida State could be tied together in bizarre fashion and, well, Oregon State has to hire a new leader at the top of the program. While the Beavers' opening may not be at the top of most national lists regarding intrigue, Oregon State seemingly had a hire in place only to have the rug pulled out and that provided some interest on a grand scale.
Now, though, it appears Oregon State finally has their man moving forward with Washington co-offensive coordinator and quarterbacks coach Jonathan Smith reportedly taking the position with an official announcement on the way shortly.
Smith played at Oregon State from 1998 through 2001 before serving as a graduate assistant with the program in 2002 and 2003. From there, the 38-year-old offensive mind has been on staff at Idaho, Montana and Boise State before joining Washington's staff and Chris Petersen before the 2014 season came together. While he is not a universally known name on the college football market when it comes to vacancies just yet, Smith was a four-year starter at Oregon State and, by proxy, has a bit of cache within that particular program.
Until something is announced in this day and age, it is wise not to take it as gospel but all signs point to Jonathan Smith taking over in Corvallis and he will have a real challenge on his hands upon arrival.