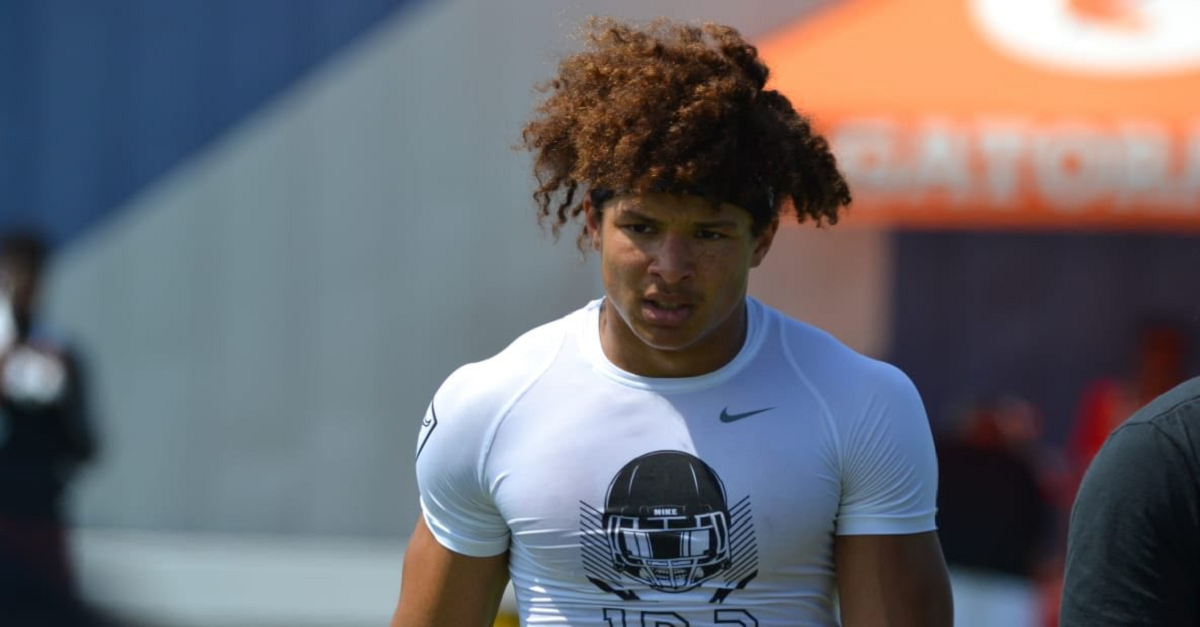 @J_Whitt3/Twitter
@J_Whitt3/Twitter
Five-star receiver Jordan Whittington has already pushed back his recruitment once and it looks like that could help one school in the mix for him. He took a visit to UCLA last weekend and he told 247Sports that he enjoyed the trip and had some high praise for the school.
"Absolutely loved it," Whittington said when asked about the trip. "It was great hearing Chip Kelly talk about his vision and just me as a man not a football player."
"Best campus I've been to."
Just for comparison sake, Jordan Whittington did take visits to Florida, Texas A&M and Oklahoma. All of those campuses are surely beautiful in their own right, but UCLA was the one that caught his eye the most apparently.
The 6-foot-1, 198-pound receiver out of Texas is ranked as the No. 4 receiver in the class of 2019 and the No. 3 recruit in the state of Texas according to the 247Sports Composite rankings. He also has offers from Florida, Texas, Texas A&M, Oklahoma, Alabama, Arizona and Florida State among others.
Here are some of his highlights: