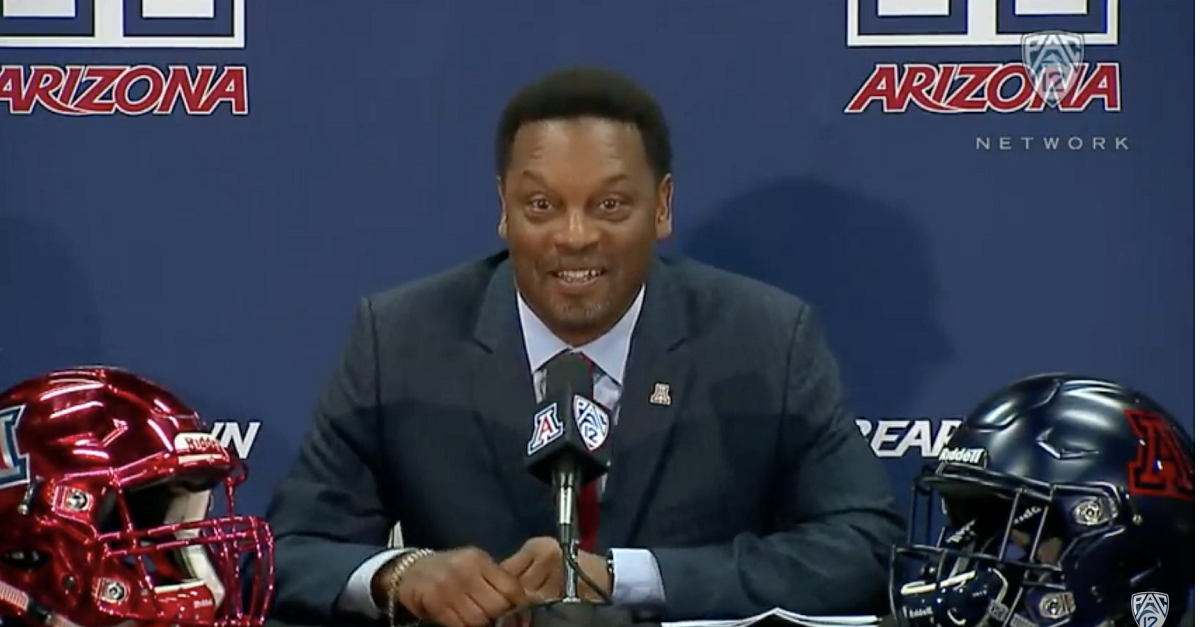 @ZonaZealots/Twitter
@ZonaZealots/Twitter
Kevin Sumlin is making some moves at Arizona and has already made a few key hires and it looks like he is bringing in yet another familiar face. It appears the team has hired Brian Johnson as its director of strength and conditioning for this season. While there has not been a formal announcement, he is listed in the staff directory.
Johnson worked as an assistant strength and conditioning coach last year at Texas A&M under new Wildcats coach Kevin Sumlin. Johnson's official title was sports performance coach for football. He also operated in a similar capacity with the San Francisco 49ers, Akron, Florida State and his alma mater in LSU.
He won a National Championship with LSU as a player in 2003 on the offensive line and played very briefly in the NFL. His familiarity with Sumlin should help this team get in proper shape for the type of game the head coach will want his team playing this season. We'll see how it works out once the Wildcats start their season with BYU on the first Saturday of September.
[h/t Tucson.com]