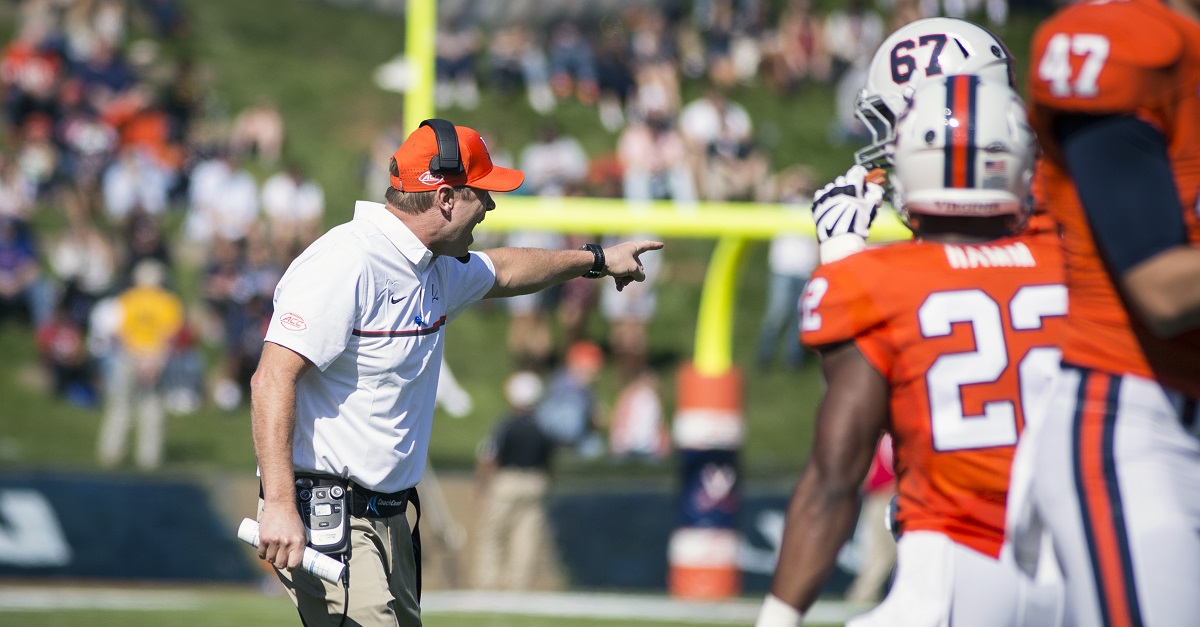 Chet Strange/Getty Images
CHARLOTTESVILLE, VA - OCTOBER 15: Head coach Bronco Mendenhall of the Virginia Cavaliers shouts to his players during Virginia's game against the Pittsburgh Panthers at Scott Stadium on October 15, 2016 in Charlottesville, Virginia. (Photo by Chet Strange/Getty Images)
Oregon State and head coach Gary Anderson mutually agreed to part ways earlier in October this season and it would appear the Beavers may have another coach in mind. According to John Canzano of The Oregonian, Virginia's Bronco Mendenhall has become a "person of interest" in the search.
It shouldn't be too much of a surprise though as Canzano also wrote that Mendenhall "interviewed for the job in 2014 and was the runner-up when [Gary] Andersen was hired." Mendenhall ended up taking the job at Virginia two years later in 2016.
Mendenhall has spent most of his head coaching career with BYU as he was there before they went independent in 2011 and left after the 2015 season. He was 99-43 in his 11 seasons there and is currently 8-15 at Virginia in his second season. However, he's got the Cavaliers bowl eligible for the first time since 2011 when they lost the Chick Fil-A Bowl and that pretty much exceeds expectations for Virginia so those fans are fairly happy this season.
[h/t College Football Talk]