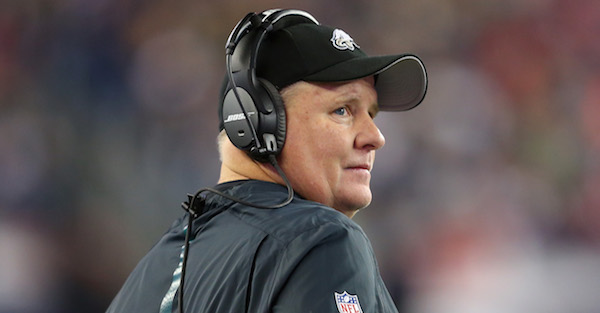 Jim Rogash/Getty Images
FOXBORO, MA - DECEMBER 06: Head coach Chip Kelly of the Philadelphia Eagles looks on during the game between the New England Patriots and the Philadelphia Eagles at Gillette Stadium on December 6, 2015 in Foxboro, Massachusetts. (Photo by Jim Rogash/Getty Images)
Chip Kelly was a hot commodity on the coaching market and with good reason. After all, few have done a more impressive job in turning a program into a national power than Kelly executed at Oregon and, even with two relatively unsuccessful NFL stints, there is every reason to believe that he will be a quality option at the college level again.
In the end, Kelly chose to join the UCLA football program to replace Jim Mora, leaving interest from Florida on the table in the process. Now, we reportedly know why he made the decision to land in the Pac-12 for the foreseeable future.
Kelly's success on the West Coast is well documented and it makes sense that he would be eyeing a return to that particular part of the country. In some ways, passing on Florida to take the UCLA job is jarring on the surface but, in the same breath, the Bruins seemingly fit Kelly's personality a bit better than a partnership in Gainesville would have.
The jury remains out on whether Kelly can overtake USC and aid in UCLA becoming a top-tier program in Los Angeles but, if he can't do it, there is every reason to believe that most could not.