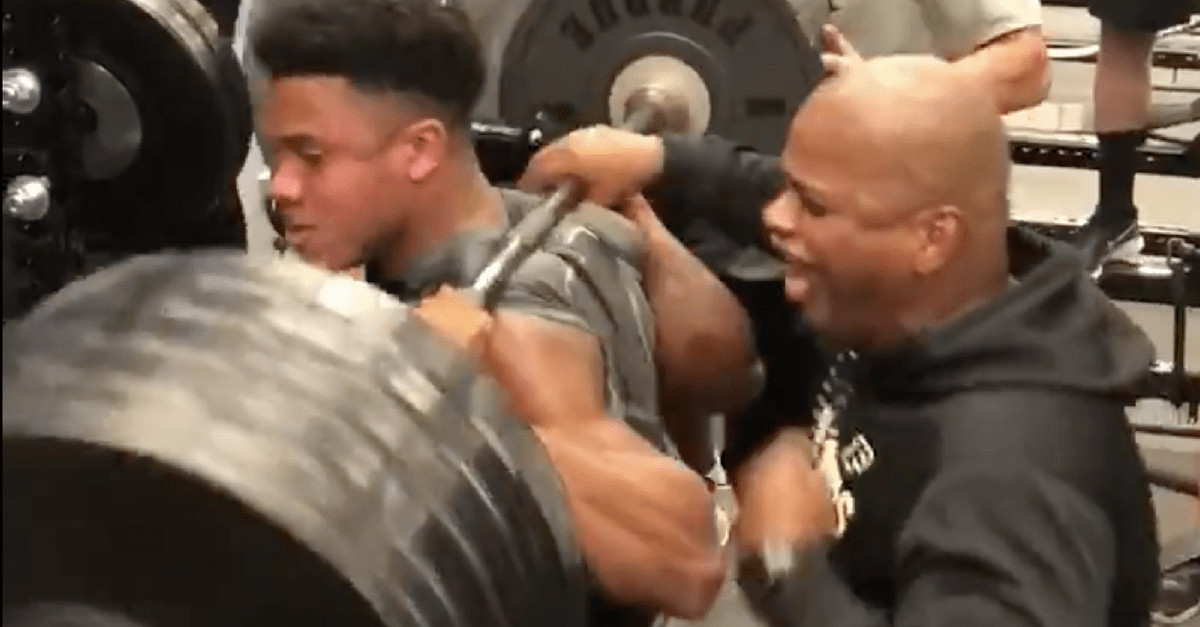 Twitter: @BruceFeldmanCFB
Purdue freshman wide receiver Rondale Moore is not known for his size, but he has some crazy speed. It?s now time to add ridiculous strength to the scouting report.
At 5-foot-10 and 180 pounds, which might be a little generous, Moore made the Boilermakers weight room so hype with an eye-popping 600-pound squat.
Yes, one of the smallest guys in the locker room and a true freshman, who chose Purdue over traditional powers Alabama, Ohio State, and Florida State, just did something most college football offensive linemen cannot achieve.
Wow is really all you can say.
Considered a four-star prospect by most recruiting services, Moore has recorded some incredible testing numbers in the past, too.
At a Nike event last summer, the speedster was clocked at a blazing fast 4.33 40-yard-dash, a 4.00 shuttle run, and registered a 42.7-inch vertical jump.
This feat, however, might be his best one yet.
A one-time Texas commit, before flipping and choosing Purdue, Moore posted a school-record 104 receptions for 1,461 yards with 16 touchdowns, rushed for 537 yards and seven more scores, and returned two punts for touchdowns during his senior year at Trinity High School in Kentucky.
Not only did the Louisville-based high school finish the season 15-0 with a Kentucky Class 6A title and a Top 10 national ranking, but Moore also stacked up the personal accolades.
For his performance all season, Moore was the 2017 Gatorade Kentucky Player of the Year, the 2017 Paul Hornung Award recipient ? given to the top prep player in the state ? and was a part of the 2017 U.S. Army All-American Bowl.
With his speed, Moore will be giving Purdue football fans something exciting to watch, Big Ten secondaries fits in the slot, and an athletic show in the weight room in the years to come.