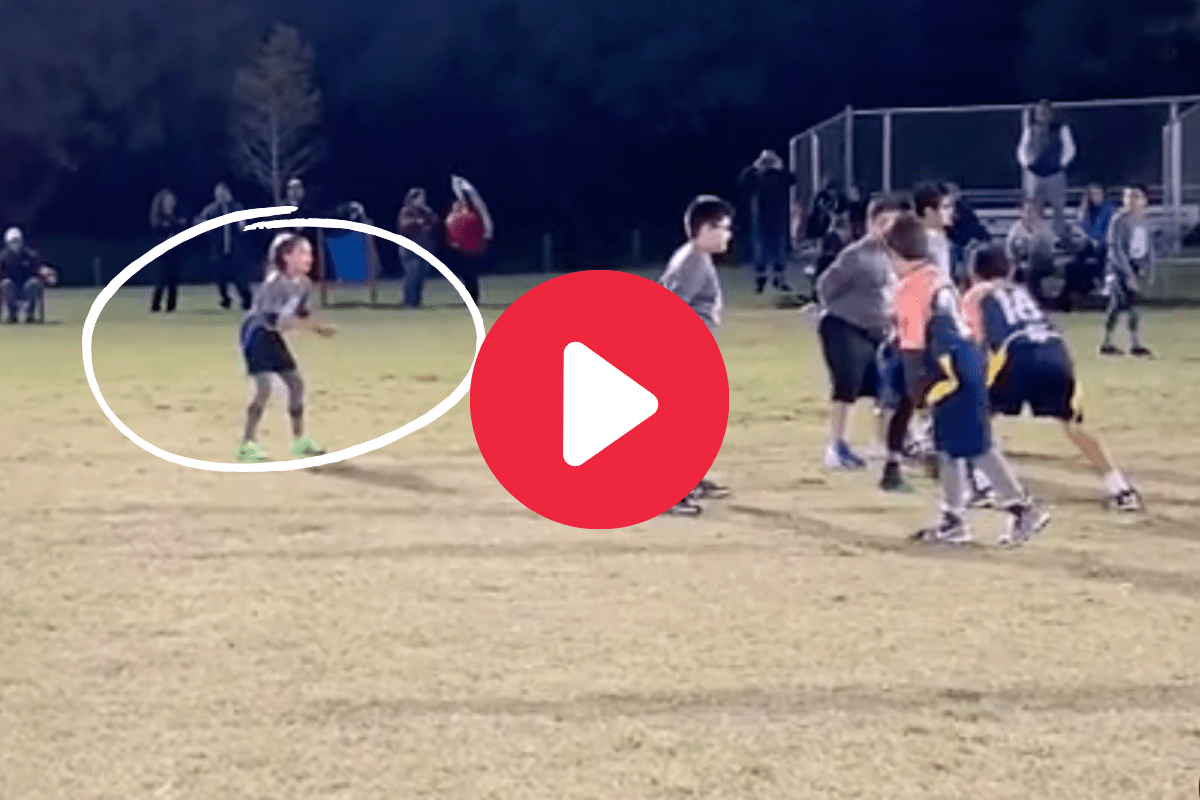 Screenshot from Instagram
Raine Perez is coming to a football field near you if she hasn't already. At just seven years old, Gabriella Raine Perez first gained national attention when ESPN called her a "flag football phenom." Now, the 12-year-old from Laredo, Texas is still toasting boys on the gridiron.
Perez, who was featured in the NFL 100 Super Bowl 54 commercial alongside numerous kids like her, stands out like a sore thumb when she has the pigskin in her hands. Not because she's a girl or has a ponytail or anything like that. It's because she's 10 times better than all the bigger boys she plays against.
Seriously, I can't stop watching her highlights.
Girl Embarrasses Boys in Flag Football
RELATED: Girl ?Mosses? Boy in Flag Football Game for Incredible TD
Perez is a self-described princess in cleats, and she loves to throw the hashtag #playlikeagirl on her incredible videos.
In the clip above, Perez takes the snap as the quarterback and immediately takes off. You can hear the opposing coach telling defenders to "attack her." They must have missed the memo. The shifty she-Flash jukes all the boys, putting them on skates in embarrassing fashion as she zooms into the end zone for a touchdown.
Collecting ankles must be Raine's exclusive hobby.
Scroll through her Instagram page and you'll find plenty more of Raine's highlights. They all seem to have a common theme: she's simply better than everyone she plays with.
The NFL (and a Hall-of-Famer) took notice of her sick skills. Raine previously earned a spot in the league's "Next 100 Super Bowl Contest" that selected 32 children across the United States. She was featured in the aforementioned Super Bowl 54 commercial, too.
The man who presented her with the news? Eric Dickerson.
Keep on breaking tackles and snatching ankles, Raine.