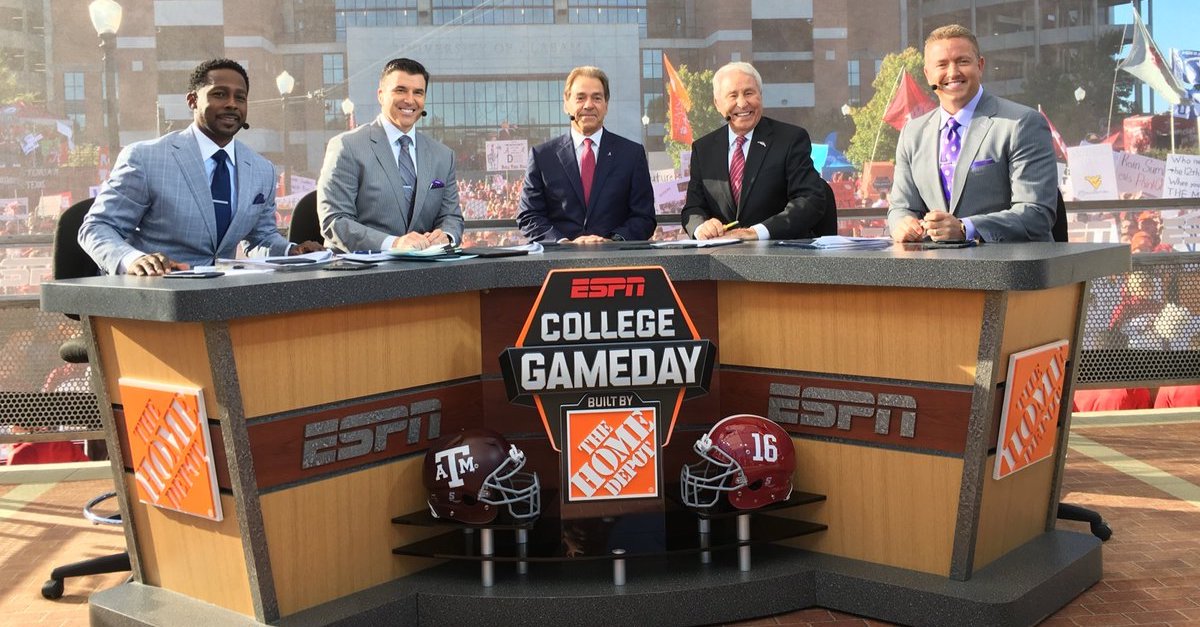 Twitter/@CollegeGameDay
@CollegeGameDay/Twitter
ESPN College GameDay host Rece Davis usually doesn't give his game picks Saturday morning on the program during football season, but he decided to shake things up as he's quoted as saying this last week by Coaching Search:
?I think the first big game of the season will also be the last game of the season, Alabama-Florida State in Atlanta for the national championship. Obviously the loser of the game has no more margin for error, but as we sit here in late June, I do believe these are the two best teams.?
RELATED: Odds have emerged for season-opening blockbuster between Alabama and Florida State
Florida State and Alabama are slated to meet in the opening game of the season in Atlanta's new Mercedes-Benz Stadium and that is going to be the spot of College GameDay that week as well. The Crimson Tide has opened as a 7.5-point favorite for the game and there will likely be some shifting of that number before the game in September.
Like Davis said, whoever loses this first game will have pretty much no room for error and would have to win their conference and the rest off their games if they wanted to make it to the College Football Playoffs.
[h/t The Spun]