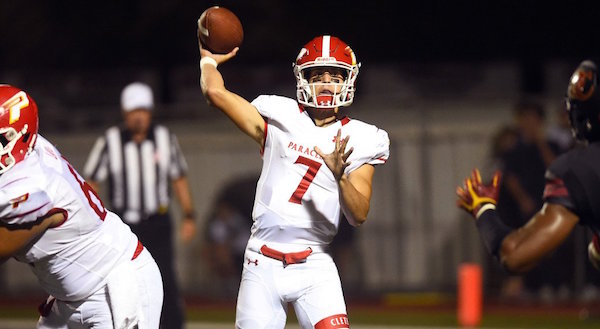 @ladailynews/Twitter
@ladailynews/Twitter
Four-star quarterback Brevin White has decided to stick with his commitment to Princeton, despite recent interest from national champion Alabama leading up to National Signing Day, according to 247Sports' Greg Biggins.
"Alabama is a heck of a place and program with a great education and football team. However, Princeton is the best fit for me and who I am," White told Biggins on Friday.
White, who committed to the Ivy League school in July, received an offer from the Tide on January 25 and made an official visit to its campus that same weekend.
The quarterback's coach, Dean Herrington, said "I think it's now pretty 50-50" between Alabama and Princeton earlier this week.
White ranks as the No. 13 pro-style quarterback and the No. 338 overall prospect, according to the 247Sports Composite.
Apparently in this case, academics outweighed athletics.