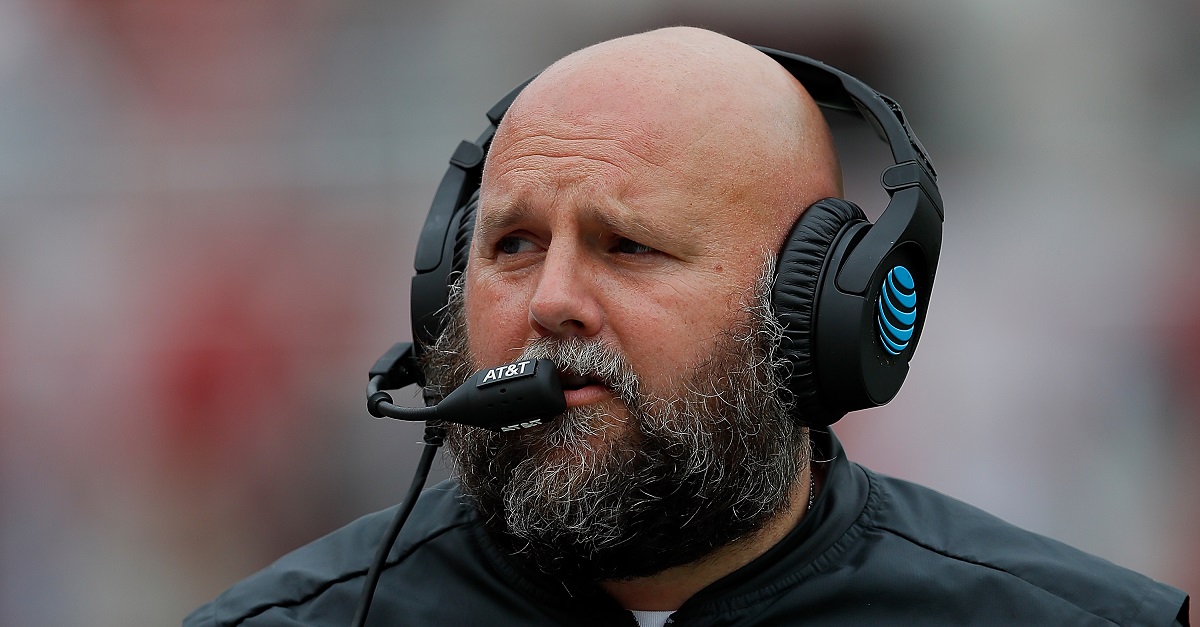 Kevin C. Cox/Getty Images
TUSCALOOSA, AL - NOVEMBER 18: Offensive coordinator Brian Daboll of the Alabama Crimson Tide looks on during the game against the Mercer Bears at Bryant-Denny Stadium on November 18, 2017 in Tuscaloosa, Alabama. (Photo by Kevin C. Cox/Getty Images)
Alabama is looking for an offensive coordinator yet again as it lost Lane Kiffin and Steve Sarkisian last year and now has lost Brian Daboll to the NFL ranks. Most people believe that Daboll leaving after only one year has to do with Nick Saban being a bit of a taskmaster and while that might be true, Tide Sports' Aaron Suttles is reporting that there was a specific issue Daboll had with Saban's handling of the offense this year.
"However, there was some frustration on Daboll?s part on personnel matters, multiple sources told The Tuscaloosa News. These weren?t all that contentious, but they were frustrating for an offensive coordinator being asked to put his best offense on the field. Daboll wanted to play freshman quarterback Tua Tagovailoa sooner than he [w]as given the green light to do so. That doesn?t mean that Daboll didn?t like or want to play Jalen Hurts too. That?s not accurate at all. It?s just that Daboll saw what Tagovailoa was doing in practice against the best defense in the country and wanted to give him a chance once the offense started slumping in November."
Everyone had seen what Tagovailoa was able to accomplish in garbage time during the regular season and they were still impressed. Obviously, he came up huge in the National Championship Game as he tossed three touchdowns on 14-of-24 passing and rushed 12 times for 27 yards.
The Crimson Tide might have a legitimate quarterback battle coming for the 2018 season, but Daboll is probably happy that he won't be there for it.