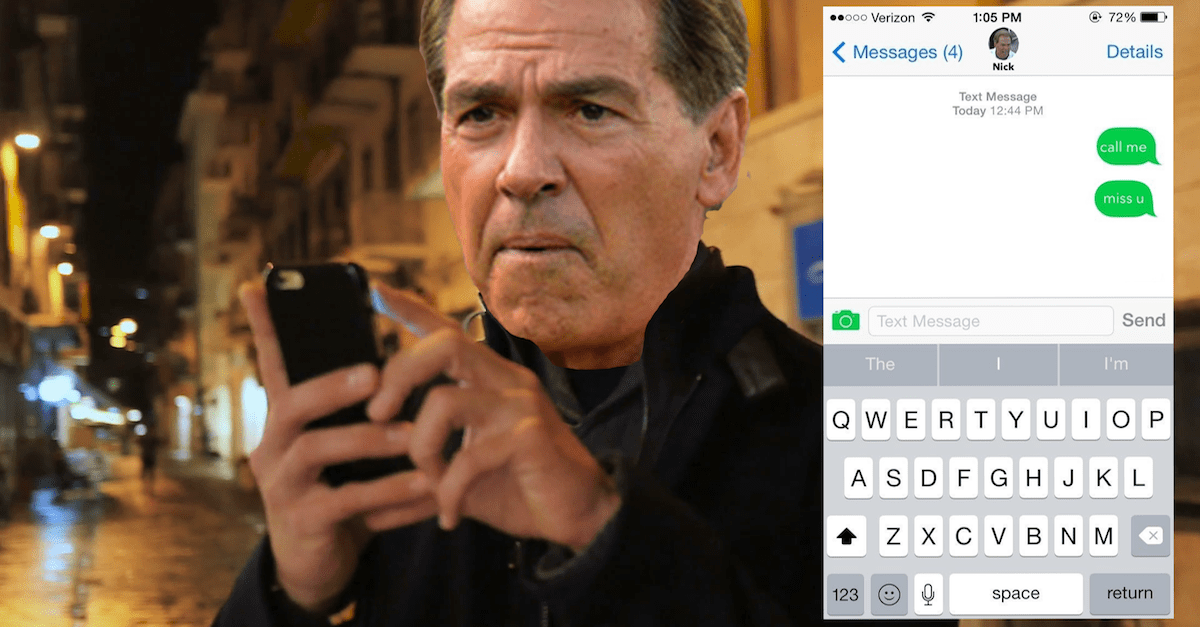 Raj Prashad/FanBuzz
Raj Prashad/FanBuzz
ESPN took a behind-the-scenes look at FAU where Lane Kiffin coaches and got the all-access tour with the coach himself. Reporter Chris Low even got a funny little story out of Kiffin about how he still texts Alabama coach Nick Saban, but to no avail.
Kiffin says he still sends text messages to Saban, though Saban doesn't text back — with anyone. However, Kiffin has conversed with Saban's wife, Terry, via text message.

"I know I get a lot of grief about some of the things I've said about Coach Saban, but working under him was like going back to school and getting another degree," Kiffin says. "I've been able to find that mix between Coach Saban and Pete Carroll, and because of that, I'm much more prepared as a head coach."
It's not too surprising that Saban wouldn't get back to him considering that the two men "mutually agreed" to part ways before the Crimson Tide's run to the College Football Playoff Championship Game. Kiffin did say how appreciative he was for being able to learn under Saban and actually said that he still has a video of the coach dancing at one of the karaoke parties Alabama holds for recruits' parents.
Now that's a video people would definitely like to see. Kiffin should have released that goodness to the world already.
[h/t SEC Country]