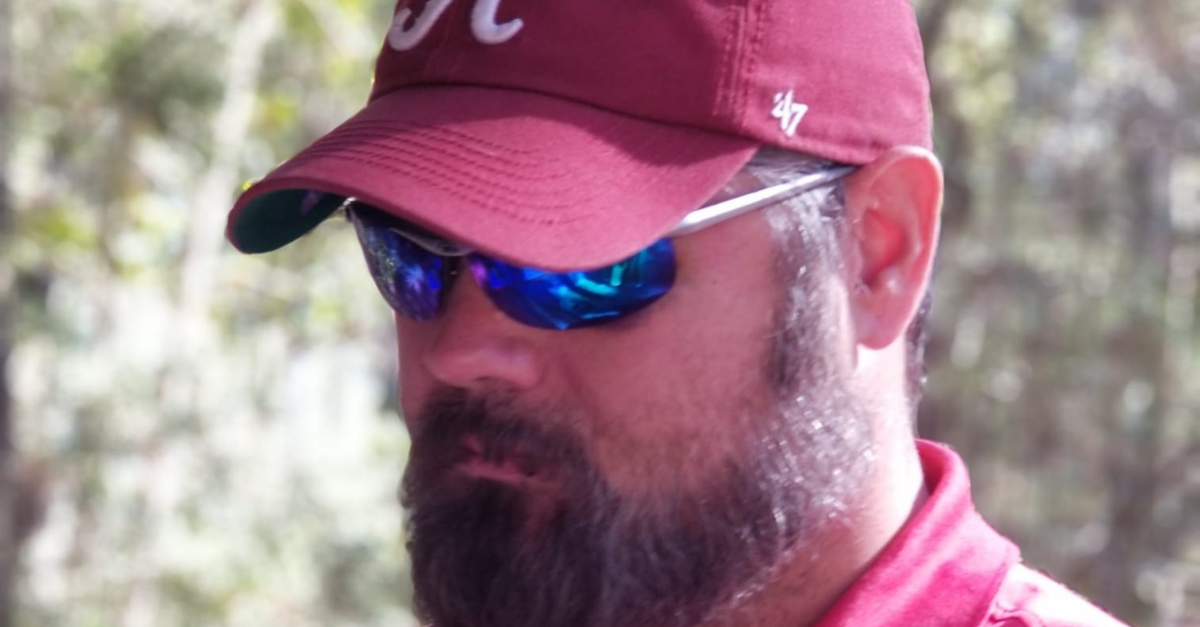 Facebook: Robert Bowers
Facebook: Robert Bowers
Sports fandom is built on allegiances that run generations deep, as well as on some good old trash-talking to help stir the pot. When it comes to the Alabama Crimson Tide and LSU Tigers, though, their rivalry takes on a completely different tone for fans, and unfortunately, that's sadly led to the death of one man.
According to WBRZ in Baton Rouge, Louisiana, 46-year-old Robert Bowers, a devout Alabama football fan, was celebrating the Crimson Tide's 29-0 win on Saturday night when two men attacked Bowers, who suffered critical injuries as a result of the bar fight. After being rushed to a nearby hospital, Bowers succumbed to his injuries and later died in the hospital on Tuesday.
Police Chief Bry Layrisson said that Bowers does not appear to be the aggressor of the fight, but rather he was attacked by two men at Ponchatoula Pub early Sunday morning. Ponchatoula Police did not declare a motive, although family members believe it was a result of Bowers' fandom.
According to police, 27-year-old Azia Crockett and 24-year-old Ryan Anthony allegedly attacked Bowers after an apparent disagreement between two women, one of whom was Bowers' niece. A volunteer firefighter aided Bowers until medics arrived, when he was transported to North Oaks Medical Center in Hammond. He was later transferred to University Medical Center where he passed away.
Both Crockett and Anthony turned themselves into police, were charged with felony manslaughter, and remain in Tangipahoa Parish Jail.
Bowers' family has been collecting donations here to help pay for his medical expenses following the severe head injuries suffered from the fight. On social media, the hashtag #RollTideforRobert circulated as prayers and donations rolled in to help the family.
Fandom runs deep, but it's important to remember that respect to fans everywhere trumps all. Robert Bowers was an Alabama Crimson Tide fan to the end, and all he did was love his team and his family. If you're so inclined, take a moment to pray for his family and reach out if you can help during this heartbreaking time.
#RollTideforRobert