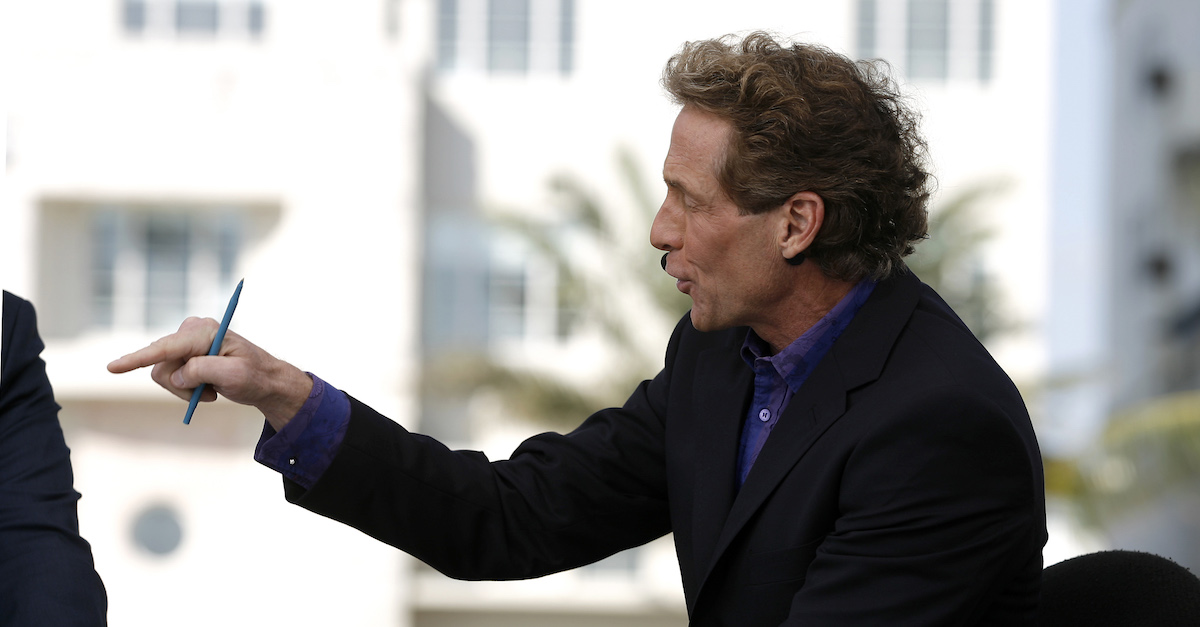 Allen Kee/Getty Images
Cold Pizza host Skip Bayless on the ESPN set in Miami, Florida on February 1, 2007. (Photo by Allen Kee/Getty Images) *** Local Caption ***
Skip Bayless is known for his hot takes and trolling. It would appear he's done it again as he takes a clear and deliberate shot at Alabama.
It's pretty hard to back this one up considering that Saban has led the Crimson Tide to four national championships — you could certainly argue that those are big games — as well as made it to the College Football Playoff every year of its existence so far. This year's team didn't quite have the fire power it's used to seeing at the quarterback position as Jalen Hurts seemed to take a step back from last year despite still getting into the Playoff.
Alabama of course lost to Auburn in the Iron Bowl 26-14, which is not exactly getting torched either, and didn't get into the SEC Championship. However, their strength of schedule and average margin of victory likely helped them get into Playoff in the end and you don't generally do that when you're getting "torched" by other teams.