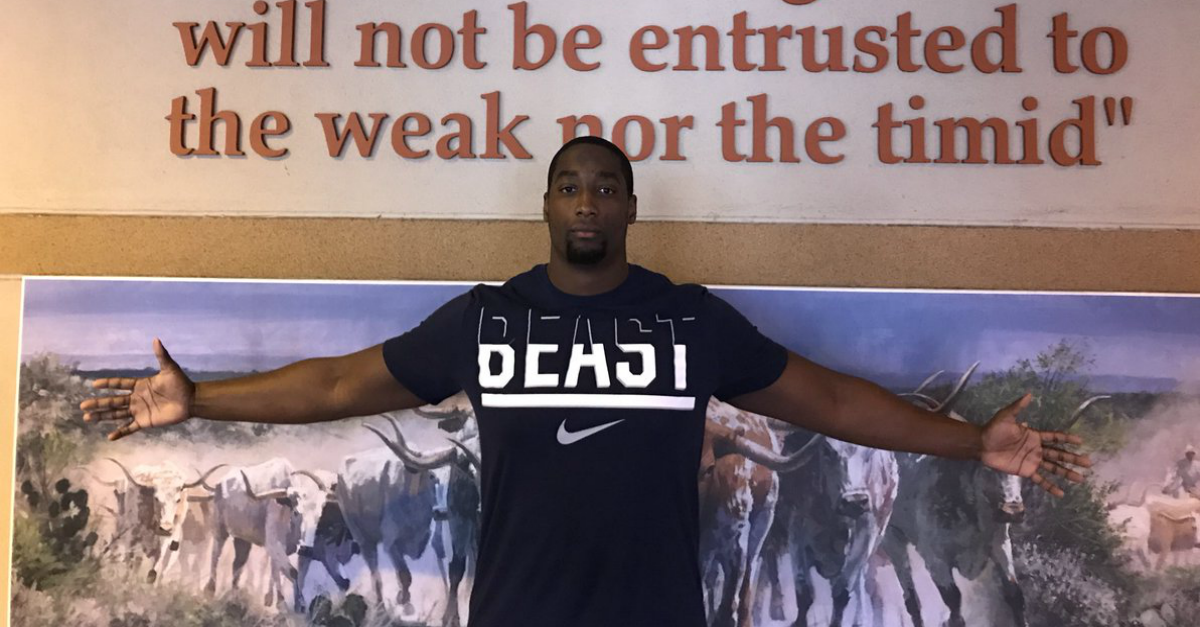 @THE_CONDA25/Twitter
@THE_CONDA25/Twitter
Calvin Anderson has become the most coveted graduate transfer on the market right now. The 6-foot-5, 300-pound offensive tackle out of Rice announced he would be transferring earlier this year and has taken a couple of visits to schools. It appears he's done enough to come up with a final four list of schools.
When Anderson announced his transfer he initially had five schools and his recent visit to Auburn has them sticking out a bit as well. The big man should be able to help whichever school he ends up at and will be eligible to play immediately since he is a graduate transfer.
Anderson was a three-year starter for the Rice Owls. Having NFL aspirations, after discussing it with his father, he realized the best choice was to join a power program to showcase his skills.