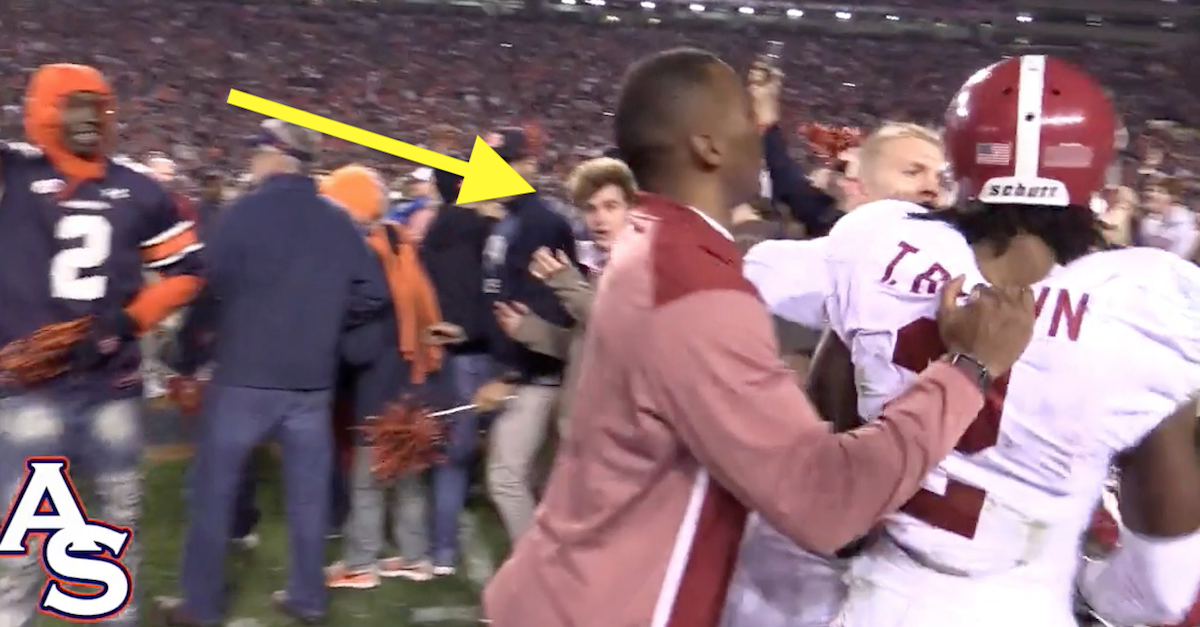 AuburnSports/Screenshot
After Auburn's 26-14 upset victory of Alabama, players were heated and fans stormed the field.
That's obviously never a good idea, but there may have been a situation where things escalated on the field.
In a video posted by Auburn Sports, there appears to be the aftermath of a fan flinching and throwing his hands up in the air as Alabama defensive back Tony Brown is being dragged away by teammates:
Here's a slowed down version of the clip:
And the video itself (the interaction starts at the one-minute mark):
[vimeo 244539372 w=640 h=360]
Here are the tweets that led to the video, per SDS:
Fans shouldn't have been on the field (Auburn paid for that) but this isn't a great situation regardless. Hopefully there are other angles and we can truly find out what happened.
As for now, it's pure fan speculation based on a snippet of the video.
Alabama has since responded to the video:
"We are aware of the situation involving Tony Brown," Nick Saban said in a statement released through the university, "and we are in the process of gathering more information."