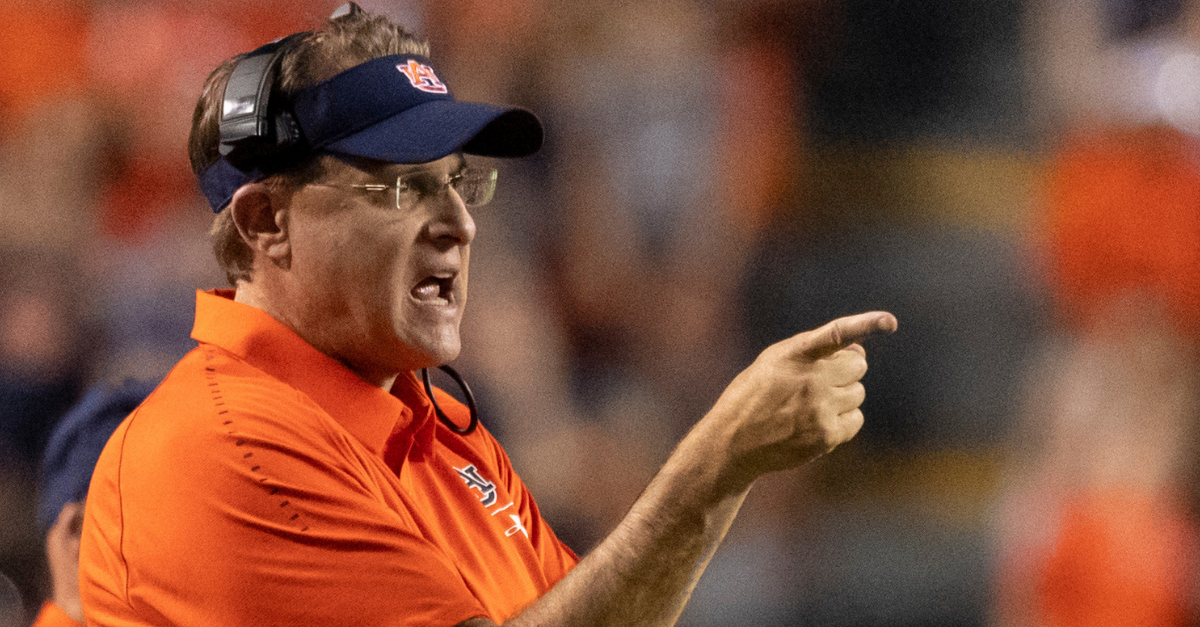 AP Photo/Vasha Hunt
This weekend is critical to the No. 8 Auburn Tigers (4-1, 0-1 SEC) and the Mississippi State Bulldogs (3-2, 0-2 SEC). Both teams need victories badly in order to stay in the race for the SEC West. A loss by either team will probably eliminate them out of contention in the division.
Auburn head coach Gus Malzahn knows his offense needs to get in gear if the Tigers want to beat the Bulldogs on the road Saturday at Scott Field in Starkville, Mississippi.
"We're a work in progress. We know that,? he said. ?There have been a few lineup changes up front that slows down the progress.?
A work in progress is probably not what most Auburn fans want to hear. The Tigers are near the bottom in almost every SEC offensive category this season. But Malzahn doesn't seem to be too concerned about Auburn's offensive woes and thinks the offense will pick up soon.
"It's just a matter of us getting into a rhythm… We're still going about our business like we did last year."
That's the bad news for the Tigers. The good news is, despite their offensive struggles, Auburn's defense still remains one of the top defenses in the conference, which is bad news for MSU, which like Auburn, has had its own problems on offense.
While Auburn is eighth in the SEC in total offense, Mississippi State is right behind them ranking ninth in the SEC in total offense.
Like Auburn, this was suppose to be a big year for the Bulldogs and quarterback Nick Fitzgerald, whom some thought could contend for the Heisman Trophy along with Auburn quarterback Jarrett Stidham.
Many think because of both teams offensive struggles, that it could become a defensive slug fest like the infamous 3-2 game a decade ago, which wasn't pretty.
Nevertheless, it was a victory for Auburn and that right now seems to be the most important thing: survive to see another day.