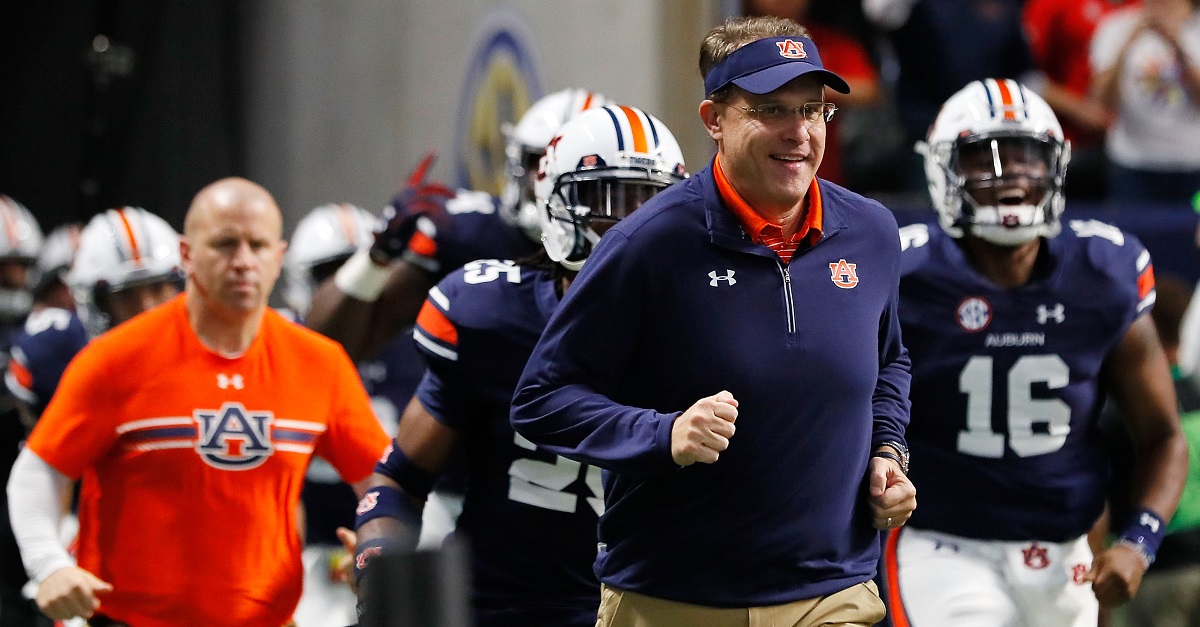 Kevin C. Cox/Getty Images
Kevin C. Cox/Getty Images
Auburn might have just lost in the SEC Championship Game, but he's already made one huge decision on his coaching future by sticking with the school. There were reports that he might jump to Arkansas, but he won't be doing that as ESPN's Chris Low is reporting he got quite a big deal from Auburn to stay.
That would pay him more than Urban Meyer at Ohio State who is making $6.4 million a year. It would put him right on par with Jim Harbaugh who is making about $7 million a year at Michigan and has produced a lot less results than Malzahn.
He has a 45-21 record at Auburn and has won the SEC West twice and has led the team to the BCS National Championship where his team lost to Florida State in 2013. This year, the team is 10-3 with losses to Georgia, Clemson and LSU. Of course, two of those teams are in the College Football Playoff so you can certainly Malzahn did a nice job coaching this season.