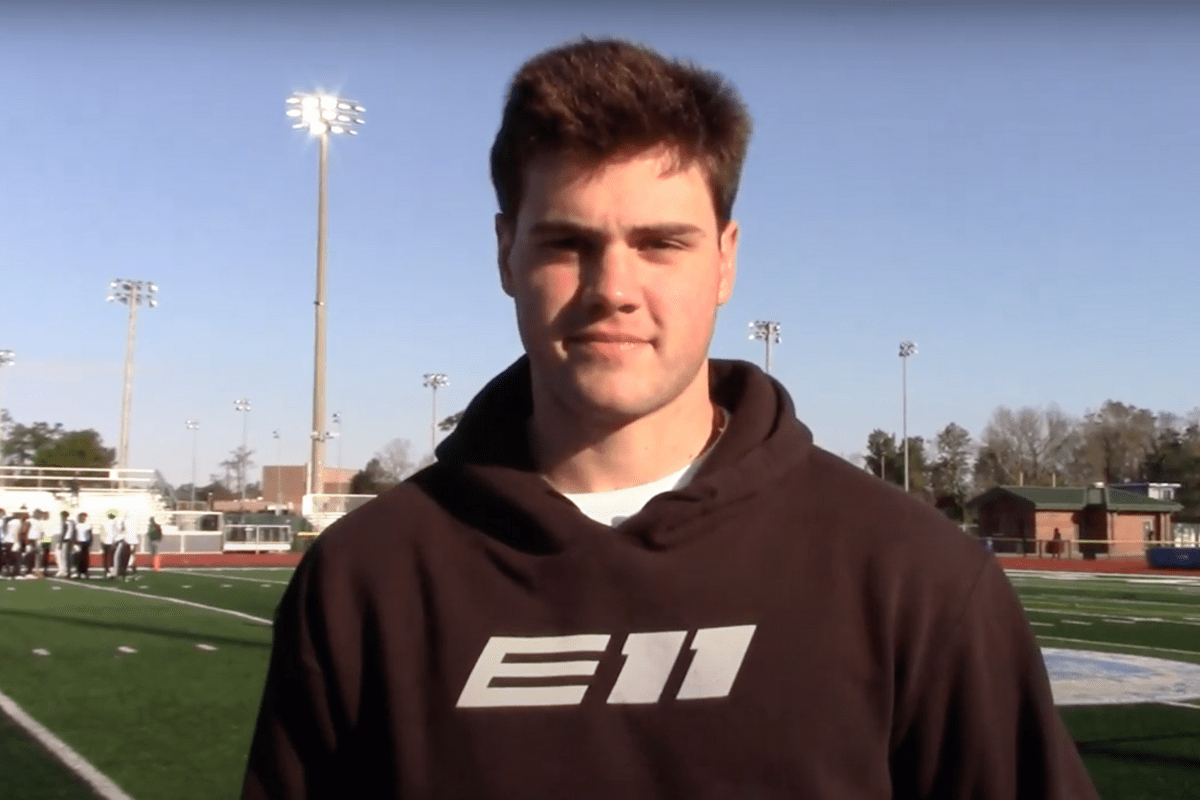 Screenshot from YouTube
Throughout his high school career, it has been made clear that pro-style quarterback Holden Geriner is destined for college football.
He has shined at Benedictine Military School for two seasons in Savannah, Georgia, and has led his team both on and off the field.
Geriner, a three-star recruit for 2022, received big-time from all over the country, but he already knows his future home.
In February 2021, Geriner committed to the Auburn Tigers.
Holden Geriner Commits to Auburn University
RELATED: 270-Pound Signee Beefs Up Tigers' Defensive Front
Holden Geriner wasn't starving for suitors. Arkansas, Florida State, Georgia, Kentucky, LSU, Michigan, Michigan State, and Tennessee are just some of the programs to offer him.
There is always a chance something changes until Geriner signs, but he's fully committed to The Plains.
The three-star quarterback will get the opportunity to work with new head coach Bryan Harsin and offensive coordinator Mike Bobo as they try to change the identity of the program in Alabama.
Holden Geriner Highlights
As a pro-style QB, Holden Geriner's pocket presence jumps off the charts. He isn't the most accurate passer in the world, but he has made it work in high school.
Over the last two seasons, Geriner totaled 39 touchdowns and 15 interceptions. His 2020 campaign put him on the map nationally, and he used his legs to rush for an additional five scores.
Geriner's scouting report is glowing, especially with the signal caller's arm strength and accuracy. At 6-foot-3 and 210 pounds, he is also a physical runner when his number is called.
Auburn football needs a fresh start. And while Holden Geriner has NFL aspirations one day, his first task will be to help turn the program into a consistent winner once more.
He may not start right away, but his name will be called within the next few seasons.