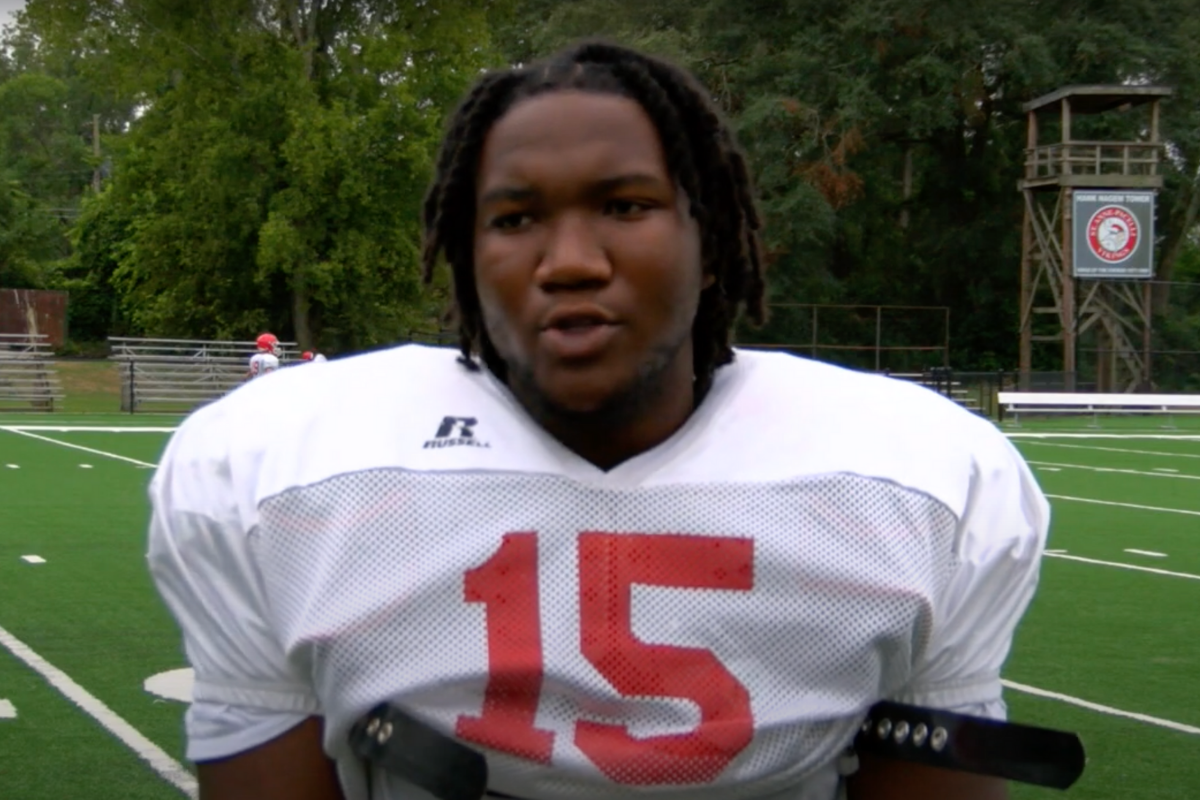 Screenshot from YouTube
Ian Mathews has the ability to be a future playmaker on the defensive line.
He attended St. Anne Pacelli High School in Columbus, Georgia, and has been one of the most aggressive and hard-hitting defensive ends in the entire state.
Mathews has serious talent, and he is going to be taking his reputation to the SEC to play for the Auburn Tigers in 2021.
Ian Mathews Commits to Auburn
RELATED: No. 5 JUCO DB Could Help Auburn's Secondary Right Away
Ian Mathews had offers from other schools such as Arkansas, Duke, Florida State, Georgia Tech, South Carolina, Troy, Vanderbilt, Virginia, and Virginia Tech. Former Hokies defensive line coach Darryl Tapp almost helped land Mathews, too.
Instead, he joined Auburn football's recruiting class.
The Tigers have a new head coach in Bryan Harsin, and they are looking to make some inroads in their ultra-competitive conference.
So while Auburn may have to enter a brief retooling period to get acclimated with their new coach and system, players like Mathews can help take it to the next level against the SEC, including Alabama.
Ian Mathews Highlights
Ian Mathews isn't pigeonholed into one spot on the line. With the Vikings, he played both defensive end and defensive tackle.
That versatility is going to do him wonders at the college level, especially in a program with a lot of talent up front already.
Mathews gets to opposing quarterbacks with little hesitation. The three-star prospect is an exceptionally quick defensive lineman. Once he enters the backfield, no one is safe.
Mathews is also a standout basketball player. He won't be playing college, but this athleticism has to be noted.
Ian Mathews is joining a program in flux. If Harsin could get the most out of his new guys in their first few seasons, Auburn's ascension to the top of the rankings may be a swift one.