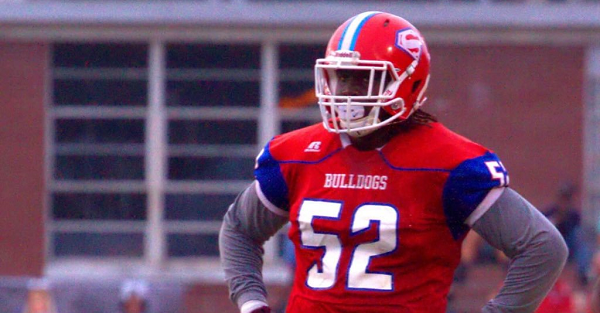 @TheRealNathan22/Twitter
@TheRealNathan22/Twitter
Four-star defensive end Nathan Pickering recently released a list of schools he likes and even mentioned the "perfect school" for himself. However, now it seems that the main rival for his "perfect school" has made quite the impression on him as he told 247Sports that Auburn was the best visit he's been on so far. This is what he said when asked about which college trip impressed him the most.
'Honestly, I felt that way at Auburn," Pickering said. "I mean, Auburn wasn't really a school I was just looking at but when I got on campus, it was awesome — it was great. Their staff, their football players, everything was awesome. I went to their basketball game and I sat with the football players. They talked to me just like I was a regular player. It was fun, I had a great time."
The 6-foot-5, 270-pound defensive end out of Mississippi is ranked as the No. 4 recruit at his position and No. 2 recruit in the class of 2019 according to the 247Sports Composite rankings. He's also got offers from Florida, LSU, Mississippi State, Ole Miss, Clemson and Florida State among others.
Here are some of his highlights: